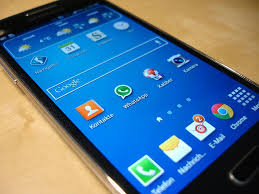 If you'd like to know what technology leading entrepreneurs, developers, writers, and researchers use, a site called The Setup (or usesthis) is a must read for you. I have already spent a couple of hours looking through the software and hardware used by people who make their living from using it. You'll probably do the same.
While I haven't read every post, it appears that most of the interviewed pro's primarily use Mac, although many have Windows as a secondary platform. There are plenty of Windows setup discussions, though, so Windows users should not give up too quickly in looking through the interviews.
I already have much of the software discussed by the majority of the pro's, but I am trying out some new software based on what they use. It's amazing how many of pro's use basically the same things (TextMate, Launcher 5, Things or TaskPaper for task management, BBEdit, Yojimbo, etc).
Paul Stamatiou also has a very detailed writeup on what hardware and software he uses. I have a great deal of respect for Paul's knowledge of "all things geek," and paid close attention to his list (and am trying out a couple of new items because of it).
If you want to make sure you're using the best software, these lists are just what you need.