Running a small business is a big job, but somebody's gotta do it! Luckily, there's gobs of technology oozing from the speedy development of the digital age that is crafted specifically to help you out.
If you're looking for ways to use technology within your small business operation, look no further.  Here is a brief look at a few ways in which technology can be used to boost your business.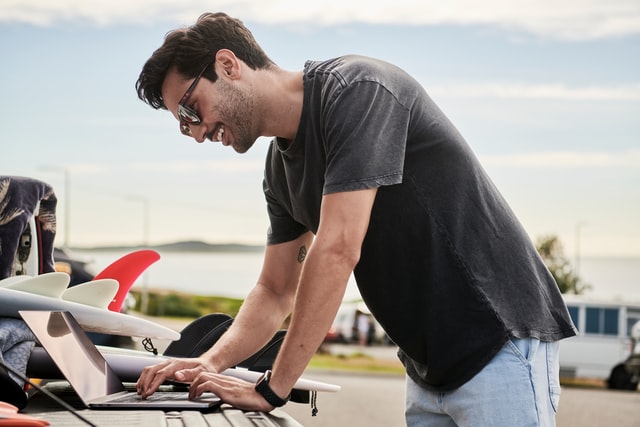 Design a bangin' website
Technology gives any size business the opportunity to connect with a global audience by building a business website.  Your business website is charged with the task of standing out among the crowd, so you'll need to get down to the nitty gritty when plotting out your design. 
Look into what good SEO habits can do for your visibility online. If people see your site as a top option more regularly, you'll boost traffic. Boosted traffic means more room for conversions.
Conversation is just as important to your design's success. Add a simple contact form like this site for engineered seals and systems displays with their design.
Step into the world of social media
Use the world's addiction to social media sites to the advantage of your business. Jump into all the hype, and create several social media profiles across multiple platforms to reach the widest audience.
A great social media presence is an active one, so post often. Keep the buzz going once you've drawn the attention of a few followers, and continuously manage your social media presence for engagement.
Utilize the best software programs
Software is a small business owner's best friend, and your business needs a long list of programs to keep everything running smooth. You can take a lot of the pressure off of your own brain if you can find the right software program to simplify the job.
Financial software is one of the most important types of technology you need at your disposal, so start your hunt there. Research the top ranked financial programs for business this year, and find one that best fits your specific criterion.
Technology facilitates collaboration
Collaboration is essential for a versatile business operation. Two heads are better than one, and six heads are even better. If you want to make certain a new project has every chance at success, use technology's best collaboration tools for business. Give your professionals a seamless platform for brainstorming, progress tracking, and more.
Use tech to automate processes
Running your business will uncover a list of redundant processes that take away from your time and resources. Instead of continuously leaking efficiency within the business, find ways technology can work to automate those processes. Automation will give you more time to focus on other areas of your operation.