Starting a blog sounds like an exciting idea until you have to figure out what it should be about and how it will provide value to others. Choosing a niche for your blog can be confusing and tedious when there are so many ideas bobbing inside your head.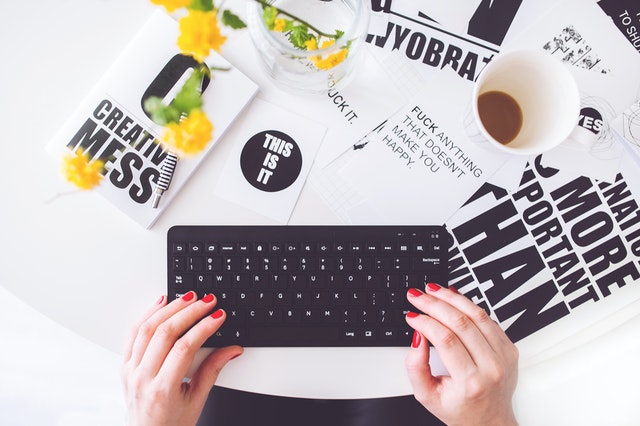 Plenty of people today are choosing blogging as a career due to technological advancements and easy internet access at home and outside. In fact, the number of bloggers in the USA is expected to grow to 31.7 million in 2020.The question, however, is why do so many people start blogging? The answer is simple. Some people do it for fun and others do it for bread and butter.
Blogging is indeed fun, but making profits out of it in the long-run isn't a piece of cake as it asks for a lot of passion and patience. Being passionate about what you write keeps you from boredom and patience is key to stay consistent because success doesn't happen overnight and money don't come easy, but don't fret because as they say: "slow and steady wins the race!
If you want to start a blog and you are looking for some of the best yet profitable niches, then you have come to the right place.
Here are the top 5 blogging niches for affiliate marketing in 2020:
The Tech Niche
Are you tech-savvy? Are you enthusiastic about keeping a track of latest technological innovations? If it's a yes, then starting a tech blog sounds like a good idea!
Over the last decade, technology has brought some good changes to our lives and has fluidly entered into many fields such as education, arts, healthcare, finance, real estate, agriculture etc and this inflow of technology in our everyday lives has made us highly dependent on it. If you are tech-savvy and love to discover and explore innovations, then you can consider starting a tech blog.
The main aim of your tech blog should be to engage and educate audience. Tech is a vast field and has many branches, so it would be better if you choose and target a sub-niche and write about the latest updates accordingly to gain more sales value. Some top sub-niches in tech include- Mobile Technology, PC technology and Block Chain.
Technological innovations are happening rapidly and hence you need to search latest news by minute to update your audience about the newest developments in the tech space. For that you need a reliable and fast internet connection like Spectrum that isn't just fast, but also comes with Spectrum customer support to ensure that your research never seizes even if there's a glitch.
The Healthcare Niche
The healthcare niche can prove to be quite profitable. The global healthcare market reached $8,452 billion in 2018 with a compound annual growth rate (CAGR) of 7.3% since 2014. It is further expected to grow at a CAGR of 8.9% to nearly $11,908.9 billion by 2022.
Due to a rise in healthcare awareness, people have become keen to stay healthy and search for things like workout routines, diet plans, and anti-aging regimes to stay fit. Starting a fitness and healthcare blog if you are a certified fitness expert or healthcare practitioner can really help you earn some extra bucks.
You can enter the healthcare niche even if you don't have these credentials, but have a passion for research and finding factual information. Sub-niches in healthcare space include: Weight Loss, Food and Nutrition, Fitness and Workout, Stress Management, Pre-natal/Post-natal care, Anti-aging Regimes and Skincare.
The Internet/Digital Marketing Niche
Digital marketing is one of top blogging niches for affiliate marketing in 2020. It is a vast and steadily growing niche that covers all forms of online marketing on various platforms such as websites, search engines, mobile apps, email and social media.
Since the arrival of the golden age of technology,companies are trying harder than ever to improve and strengthen their online presence and subsequently achieve maximum sales and customer loyalty. You can choose a sub-niche such as Social Media Marketing, Mobile or Email Marketing, Search Engine Marketing, Video/Content Marketing among others.
Love and Relationships Niche
Do you give relationship advice to people and your friends look up to you as a "love guru?" If yes, then you can start a blog based on this compassionate niche. As much as love and relationships are important, some people find it difficult to understand them in today's internet-driven world and you can help them through starting a love and relationships blog.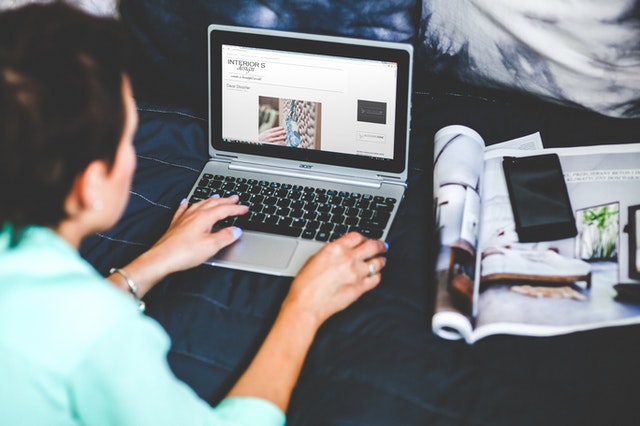 Don't underestimate this niche. Stats show that this niche is valued around $2.5 billion in the USA alone. If you live in the US and happen to be in Tampa, then you can use Spectrum internet in Tampa, FL to provide love and relationship advice through blogs based on sub-niches such as Dating Guidelines, Relationship Issues, Bong-strengthening Strategies and much more.
Fashion and Beauty Niche
"Fashion is like eating, you shouldn't stick to the same menu." Hence, many people use internet to seek fashion advice and discover latest trends through social media platforms like Instagram, and Pinterest. Fashion is a very lucrative niche to start a blog for affiliate marketing. Beauty blogs are mainly targeted towards people who love to keep their skin healthy and supple.
A fashion and beauty blog focuses on helping people in finding what's in and what's out in terms of fashion and skincare by covering a wide range of topics such as latest fashion trends, major fashion shows and events, latest skincare regimes or product reviews/comparisons and other fashion-related stories. To start this kind of blog, you can choose from various sub niches such as Beauty, Cosmetics and Seasonal Fashion Trends.
Conclusion
Affiliate marketing blogs are a great way to reach out to an audience. This article focuses on the top 5 blogging niches in 2020 for affiliate marketing according to our findings. However, if you are still unsure about your forte, then you may start blogging today with any niche that you are comfortable with. Just keep writing and publishing till you have made a name for yourself.
Always remember that when you're making a blog for affiliate marketing, you should be smooth in making your preposition without being obvious. Being subtle is the key to successful affiliate marketing!