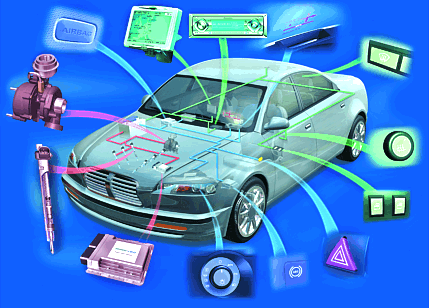 If you are looking to add top items for a car, some audio or visual equipment to your automobile, Crutchfield's products are certainly worth considering. Crutchfield is widely respected as a leader in the car audio niche. The company offers a wide array of add-ons to enhance your driving experience. Just be sure to keep your speed under control when you are blasting your favorite playlist or you'll end up in a defensive driving course! Here's a look at what you should and should not buy from Crutchfield.

Crutchfield Car Stereos
The company's premier offerings are car stereos. Crutchfield's research team has mastered the ins and outs of replacing car stereos. Crutchfield engineers have assembled the industry's most expansive product fit database. Use the company's Outfit My Car tool and you will find out exactly which Crutchfield car stereos and installation packages are compatible with your particular automobile. The company even provides you with a package of installation gear necessary to install the stereo. If you pick up a Crutchfield car stereo priced at $80 or more, you will enjoy a $50 price reduction on the installation package. The company even provides free mounting brackets and wiring harnesses specifically made for your vehicle. Each Crutchfield product is sold with a guarantee of free lifetime tech support. Once your Crutchfield stereo is in your vehicle, you will immediately notice a considerable audio improvement.
Crutchfield Car Amplifiers
If you are looking to improve your vehicle's sound quality, you might think adding a Crutchfield amplifier will do the trick. However, if you dig deep into the reviews to find out the truth about Crutchfield amplifiers, you will find they are somewhat underwhelming. The company's amplifiers are supposed to power speakers with additional wattage that drastically exceeds that provided by the factory installed system. You might pick up on a few subtle differences in audio quality yet these amplifiers rarely turn out to be worth the money. In some instances, drivers notice few, if any difference in the quality of their audio following the installation of an amplifier unless they blast their music to egregiously loud levels.
Visual Displays
Those who are on the prowl for visual displays for their vehicles will find an array of suitable monitors sold by Crutchfield. The company sells video displays of varying sizes, each providing high-quality images and elegant design. It is surprisingly easy to surface-mount these displays to flat surfaces. You can even mount them to the windshield to display the view from the rear-view camera. Crutchfield visual displays come with swivel mounts that empower you to angle the screen exactly as you like. These monitors also work quite well for entertainment in the back seats. Some even use them for front-seat viewing when the vehicle is parked.
Dock and Play Satellite Radios
Crutchfield also sells satellite radios, some of which come with helpful accessories like vent mounts, dash mounts, a car cradle and a cable to facilitate installation. Though most customers are fairly happy with these dock and play devices, those who dig deep into the reviews will find complaints about the wires being cumbersome, the setup proving difficult, issues with FM reception, the receiver locking up and in some instances, a lack of AUX input.
Subwoofers
Crutchfield has an array of subwoofers that will provide substantial bass power during those drives around town and beyond. Crutchfield subwoofers are revered for their sound quality and reliability. Sizes range from eight inches all the way up to 16 inches. The best part is they won't zap your savings. Compare the prices of Crutchfield subwoofers to the competition and you will find they are quite affordable.