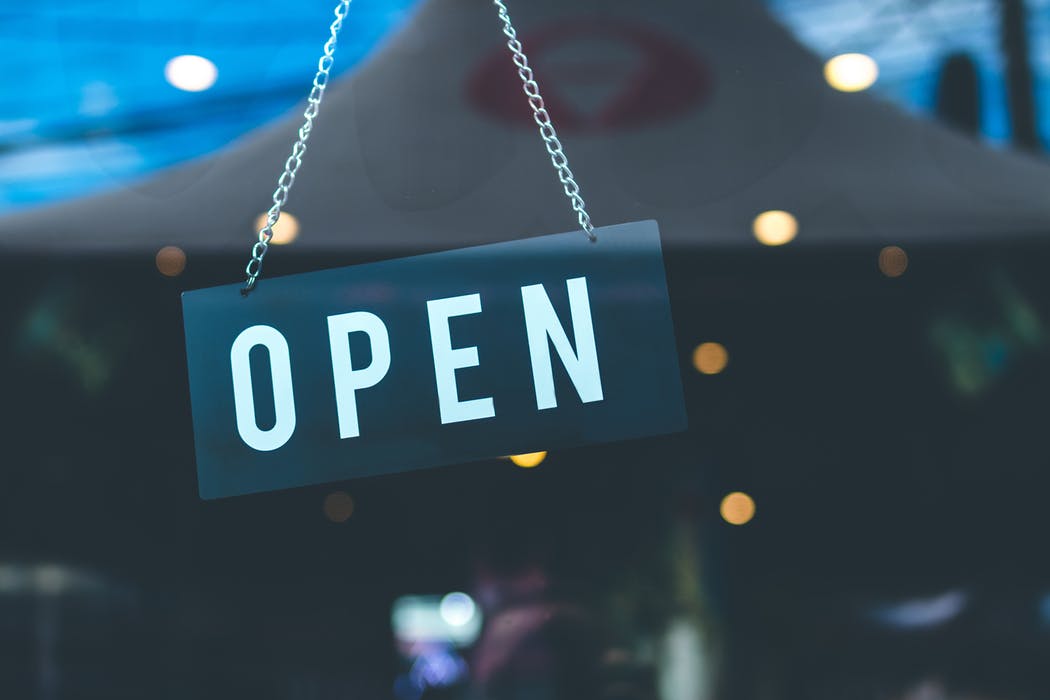 Brick and mortar stores might not be as convenient to shop in compared to their online counterparts, but there are many more possibilities to get people into your shop. Rather than compete with everyone around the world in the attention market that is the Internet, you instead only need to compete with your local neighborhood. If you are the only retailer of a specific type in that area, then you could enjoy the maximum number of foot traffic, as opposed to losing out on customers to a competitor.
That being said, it is not easy to get people into a store they do not know. By following this guide and ensuring your store has these five traits and tools, you can get more people in your store and revisiting on a frequent basis:
An Attractive Store Front
The first step to building a retail store or redesigning it is to consider the aesthetics. It is these aesthetics, after all, that will either have people coming into your store in the masses or avoiding it altogether. You want your store to be both interesting and welcoming. A café, for example, can benefit from a unique look and cozy atmosphere. Then, as customers come in and enjoy your products, more and more people will be interested in the environment you have created.
As for retail stores, having a unique design and even multi-purpose space can help people see your location as a destination to be. Offer workshops, talks, and special launch events on a semi-regular basis,and you will see products being bought en masse.
An Easy to Understand Layout
If your layout is difficult to understand or even get aroundthen this is something you need to address. You need an easy layout that helps customers get through all of the products you have on offer while simultaneously being able to find what they are looking for. If they can see everything when they walk into the store, great. If there is an easy and organic flow, that's another bonus. If your products are piled so high and are so stuffed into your store that no one can easily walk around, then you need to reconsider how you are displaying your product range.
A Thought to Design and Marketing
Add artistic elements,and people will love to come into your store. For inspiration, check out what concept stores are in your city. Some have interesting focal points that were created by artists; others have a great looking aesthetic, others are simply modern. By choosing the aesthetic that suits your brand best and finding ways to make that aesthetic more unique and interesting, you can entice people into your store again and again.
It can be all too easy for people to walk by a store that does not interest them. By creating a store that looks great and is easy to get around in, you will have people perusing and buying from you more than ever before.
An Easy Checkout System
The last thing you want during a busy season is for the checkout line to become out of control. Even if your cashiers can handle it like pros, your customers might second guess their purchase and decide to leave it behind and go elsewhere. That is why you want to make the checkout system as easy and fast as possible. This means being open to payments of the future. By accepting NFC payment and contactless payments, you can speed up checkout and allow customers the ability to shop with utter convenience and security.
Speed up the checkout system further by training your employees, having to-go bags ready and prepped should the customers need it, and of course check the receipt printer regularly. If you have an extra one on hand in case the first runs out, you can cut out admin times immensely.
A Loyalty Program 
Once you build up a relationship with your customers you can expect to see them again and again. The more often you change over stock, the more regularly you can entice them to come in and visit. Have a small collection of artisan products for sale, for example, where customers can peruse from a limited-edition collection before it gets changed over to something else. Offer new discounts every month, or just generally make your store a place that feels great to hang out in.
There are so many ways you can bring people into your store and get them to return, but first you need to ensure that your business has the right tools and traits to provide the exceptional service customers now expect.