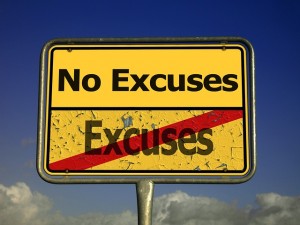 As you can tell from my earlier review of Tim Ferriss' The 4-Hour Workweek (T4HWW), I am very impressed with this young man's insights and accomplishments and with the great tips he gives in his book.
It is hard for me to specify my favorite part of the book, but his treatment of goal-setting certainly comes close to being my favorite, if not my favorite.
Although it would be inappropriate for me to parrot his copyrighted material, I think it is appropriate and worthwhile for me to share with you a few of his key points on goal-setting:
Because 99% of the people in the world are convinced they are incapable of achieving great things, then, when you strive for the mediocre, you are facing a world of competition.
Because of this, it can be easier to raise $10,000,000 than it is to raise $1,000,000 … you have less competition in going for the bigger target.
The only "flaw" I see in this is the hidden assumption that everyone has goals, whereas the vast majority of people do not have goals. Hence, if you have any goals, you are already a significant step ahead of your "competition." But, the gist of his statement is true, despite my qualifier.
What I like best about Mr. Ferriss' treatment of goals is his statement that goals that excite you are far more achievable than goals that don't excite you.
When I read this, I realized he had hit on an area I need to improve in, and I immediately restated a number of goals in terms that excite me, often changing the goals very significantly in doing so. I can tell you that I feel much better about my goals than I did.
Ferriss also makes the interesting, and I think correct, assertion that exciting goals are more achievable than non-exciting ones, because we put more consistent energy into achieving the exciting ones.
Much of his other advice on goal-setting is similar to what you have probably seen elsewhere, including my own Goal-Setting Guidance on the Keen PDA website.
For example, he states that you should have goals for being, having, and doing. He also notes that you should have timelines, and he specifically recommends two timelines: 6-month and 12-month.
He also throws in some good questions to ask yourself, such as:
What would you do if there were no way you could fail?
What would you do if you were 10 times smarter than the rest of the world?
What would make you excited to wake up to another day?
These are all good questions. Of course, you should use your imagination to think of other questions that will stimulate you to think of goals that are exciting and beneficial.
Finally, I personally recommend that you have some goals in the areas of spiritual development and being of service.
What suggestions would you add for setting goals? We would love to hear from you.