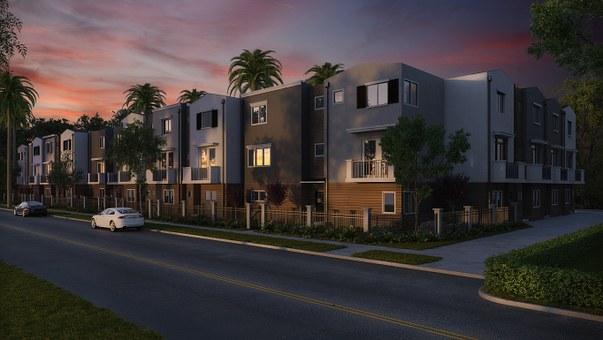 No matter what industry you are in, marketing is always going to be a vital concern and it is no different for property developers. However, regarding sales, there is usually one major difference from many other types of sales in that many times structures can be customized to some extent. In times like these, it is important to get the word out that one model home can be viewed and upon signing a sales contract, some amount of revision and customization can be made. So, how do you market something like this? There are a few ways to accomplish your goals.
Google Local
Although a property developer may have a website set up, is it getting enough traffic? Many developers aren't aware of just how important local advertising online can be. Google Local, including Google Maps, is going to be critical in inviting people to view an Open House showing. Usually, the developer has a sales team on hand to show the various lots available and to walk visitors through the open house, discussing the various changes which can easily be incorporated into the current blueprints. Never underestimate Google Local because more people will find you through local searches than in most other ways of advertising.
Flyers and Direct Mailing
With so much emphasis being placed on the internet, many businesses that deal primarily with a local market base forget good old fashioned hard copy advertising. Here is where formatting and printing open house flyers, postcards and inserts for local news publications comes in handy. A full-color flyer with pictures of the development and the model home are going to be key selling points, so make good use of print advertising. You just might notice that people recognize the property from ads they've seen online and this little 'reminder' heads them off in your direction. Direct marketing is certainly far from dead.
Open House for Local Realtors
In many states, property developers are not liable for holding real estate brokerage licenses. Sometimes the sales staff needs to be licensed and working under the auspices of a realtor, but not in cases where the development company is owned and operated by family. Some states, however, do require a brokerage license. In any event, it is always good business to host some kind of open house event only for local real estate brokers and their licensed agents. Perhaps it could be a wine and cheese party or even a catered banquet that would be well worth the cost if only one sale came from that meeting! Get local realtors onboard and see how quickly your vacant lots become the future homes of local families.
When marketing for property development, pay special attention to your local market and of key importance within that would be your realtors. You can only bring in so much foot traffic, but with realtors chomping at the bit to sell your properties for a commission, you will have more inquiries than you can probably handle. Good old fashioned advertising along with a boost of energy from the web is what you need to move those properties. Keep this in mind and watch how quickly you have more work than you can handle.