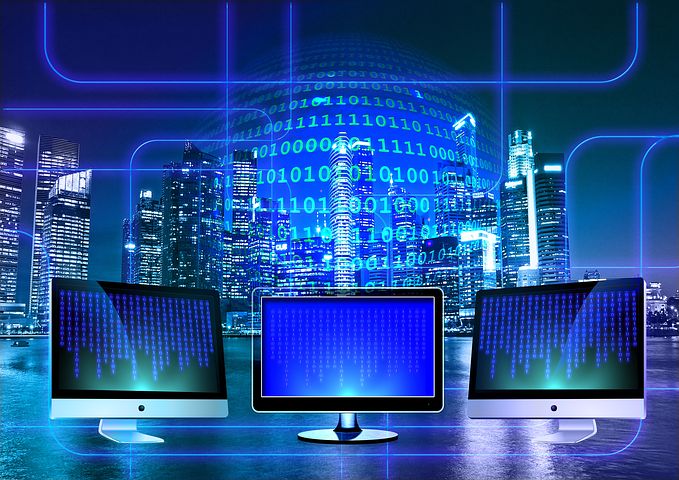 One of the most essential pieces to the puzzle when you are making way for a new business venture is a comprehensive business website.  A very small percentage of businesses in 2017 do not have a brand-specific web address.

If for no other reason than it is very clearly the norm, you must make sure your business has a well-designed website to assure any sort of longevity for the organization.  Begin your web-building education now, and check out these design tips for building a stellar business website.
The bread and butter of your organization
The bread and butter of your business is what you sell.  Your website should display what your business offers on a comprehensive "Products & Services" page, like this example shows.  It would be counterproductive to design a business website that never explains what your business offers society.
When designing your "Products & Services" page, keep it clear and concise.  Product descriptions are a good idea, but do not go overboard with words.  Keep the viewer's focus on the product itself, rather than a page-long explanation of its origins.
Communication is a top priority
Business and communication are like peas and carrots.  They go together well.  You should always include a "Contact Us" page link in your web design to provide adequate opportunity for communication.
Offer several different ways for customers to communicate with your organization.  Like this example shows, multiple methods of communication offer the best possibility of valuable feedback.  The easier you make it for people to share their thoughts and experiences, the more often they will do just that.
Creative content draws a readership
A great way to spread your website's existence around the internet is to create a solid collection of engaging content.   Most web designers place the majority of their content in a "Blog" section on the website.
Building a business blog is an important tool for boosting the visibility of your website.  A website that has no viewers is useless, so it is vital that you invest in the visibility of your digital address.
Mobile optimization makes your site more accessible
Making your business website easy to use on a mobile device is a great way to increase your customer's ease of access to the site.  Most people access the internet more than three times per day using some type of mobile device.  The best way to optimize your website it to make sure your viewers do not have to pinch or swipe to view your whole website.
FAQ pages are more important than you think
Not only will a comprehensive FAQ page help web users better understand the things that confuse them, it will take some of the load off of your customer service department.  If people can answer their own questions, most of the time, they will take that initiative.