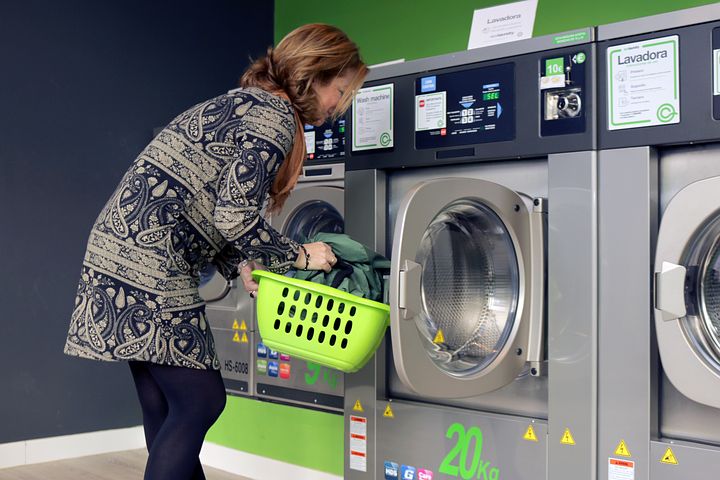 With the help of technology, you can find various ways to differentiate your laundry business and become better than your competitors. While investing in innovative laundry practices would mean having to dedicate financial resources for such, it is an investment that you will not regret given the many benefits it can deliver. With this, read on and we'll have a glimpse of some of the best technologies that can help improve the operations of your laundromat.
Automate the Process
Invest in equipment with technologies that will allow it to function automatically. Smart washers and dryers can be used with minimal human intervention. All that you have to do is to load the clothes, select the desired setting, and wait until it is done. The machines can automatically detect what it needs to do, as if it has a mind of its own. For those who are interested in automating laundry processes, check out the solutions that Continental Girbau offers.
Offer Card Payments
With the vended laundry solutions that are offered by Continental Girbau, customers can pay using not only coins but even through a credit or debit card. This is a convenient procedure for many people. They do not have to bring coins with them when they head to the laundry shop!
Go Green
Laundry shops are notorious when it comes to the electricity and water they consume. These days, there are many machines that are equipped with the latest technologies to minimize environmental impact. Using the right laundry detergent can help reduce your energy consumption. More importantly, the laundry equipment should have technologies to deliver superior quality without wasting too much water and electricity.
Use Mobile Apps
It is undeniable that a smartphone is indispensable in our daily lives. With this, if you want a tech-advanced laundry business, take advantage of the smartphone. You can create a mobile app that will make it easy for customers to request for a service. They can schedule pick-up and delivery through the app and monitor progress, among other things. Payments can also be settled using the application.
Speed Up the Process
You can also harness the latest technologies to provide a speedy process. For instance, the washers must be done washing within a few minutes while making sure that the clothes are cleaned thoroughly. Technologies can also be used to speed up the process of payment, in case you are not using coin-operated laundry equipment.
Offer Free Wi-Fi
This is perhaps the simplest thing that you can do to improve service by using technology. Especially if you have a self-service laundromat, it will be good to have Wi-Fi so that customers will be pre-occupied while waiting for the washing and drying to be completed. When there is an internet, they won't mind the time waiting as it is never wasted.
Take advantage of the technologies mentioned above to take the business above the competition! For sure, every dollar spent on these innovations will be worth it!