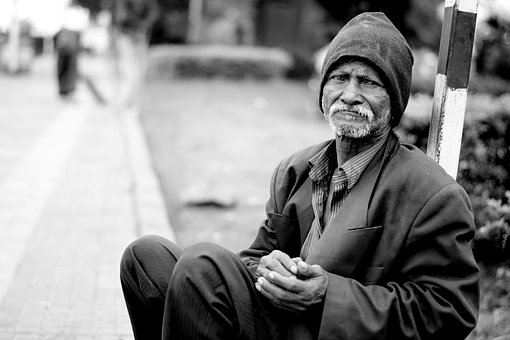 The Cheadle-based charity Human Appeal is best known for getting aid to and running development programmes in some of the world's poorest countries, but tackling humanitarian problems in the UK is also very much on this non-profit organisation's agenda.
Launched in October 2016, their esteemed Wrap Up Manchester campaign has helped those in need in the North West borough to keep warm during winter.

How Wrap Up Warm worked
The campaign appealed for members of the public to donate warm, winter clothing that they no longer needed to vulnerable people. They could do this by leaving donations at dedicated Safestore drop-off locations or by organising collection with CollectPlus. If they didn't have any old clothes to donate, they could give money online instead through the charity's website. To spread awareness of the cause, they could also get in touch with Human Appeal for help in setting up a coat collection station in their workplaces or local communities.
What happened to the donations
Once clothes were collected, Human Appeal UK volunteers emptied the donation bags, checked the quality of the donated items, sorted them and repacked them for delivery.
They then distributed the garments to homeless shelters, organisations for the elderly, women's refuges, children's centres and other charitable organisations.
The success of the campaign was part of the reason Human Appeal was awarded Charity of the Year at the British Muslim Awards 2017.

The devastating effects of cold
Figures released in January 2017 showed that rough sleeping in Manchester had risen by a significant 41 per cent in the previous year. According to government statistics released in December 2016, over 2.3 million households are living in fuel poverty in England, with Manchester being in the top five local authorities where families are faced with a choice "to eat or heat".
Cold weather can have devastating consequences for rough sleepers and people who can't afford to heat their homes. Low temperatures can raise the risk of heart attacks, strokes and respiratory infections, along with a host of other problems.
Such conditions can be fatal to rough sleepers, with the typical age of death of a homeless person being just 47.
People who can't heat their homes are also losing their lives due to low temperatures. In the winter of 2015-16, 9,000 people died in England and Wales as a result in living in cold conditions.
With their Wrap Up Manchester campaign, Human Appeal is hoping to help change these statistics.
Commenting on the campaign, Human Appeal CEO, Othman Moqbel said: "The winter months can be unforgiving for those sleeping rough or unable to afford a winter coat, Human Appeal want to not only offer a hand to those in desperate need of humanitarian aid, but to wrap an arm around those in desperate need of warmth."