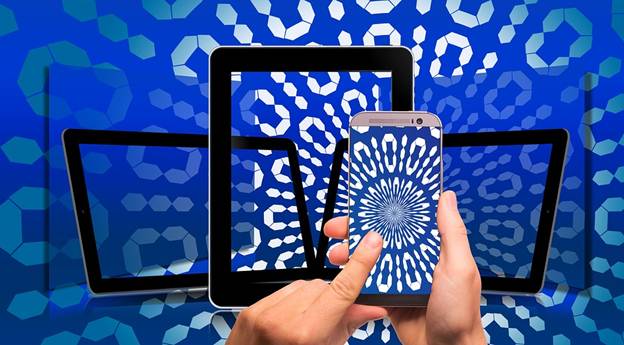 Having a face-to-face meeting makes it easy to build a strong and trusting relationship with your customers and prospects. Nothing is better than looking a customer in the eye, reading the body language and replying in a way that shows you understand using physical cues. When you are there physically, doing these things is a no-brainer; however, when you are not there in person, a cloud based video collaboration service is the next best thing.

A video conferencing system allows collaborating, hosting online meetings and communicating with your clients from all over the world, without having to step out of your office. In fact, you can reach out to more clients in one day than you would ever be able to if you were constantly travelling. Below are the greatest advantages why you should be implementing the system in your office today.
Meet Several Participants at Once
Video conferencing technology lets you hold meetings with several people in diverse locations at once, and you can see and talk to them in real time. The system is different from simply video calling, which facilitates only one-to-one video and audio communication.
Until recently, video conferencing or calling was a preserve for big companies that could afford the expensive expertise and complex equipment. Today, you can literally host or participate in a video conferencing session with the smartphone in your pocket. You no longer need to bring in complicated networking systems; all you need is basic hardware and an Internet connection.
Collaborate With Your Mobile Workers
You might have a workforce that is scattered all over the city, country or even the world, and through video conferencing systems, you can have employees report back to your base through mobile devices. You can take advantage of this technology to carry out online meetings with your employees as well as allowing them more time away from the boring office setting. In addition, the very nature of video conferencing systems allows you to check on the activities and whereabouts of your employees if you are not sure about their integrity.
No Travel Expenses
It requires lots of money and time to move from one location to another to meet clients and employees. Imagine if you had to hold a critical meeting with people from diverse parts in the world, thousands of miles away. Bringing them to a table would require shouldering their travel expenses, researching the availability of flight seats, availability of participants at the elected time, accommodation costs, food expenses etc.
On the other hand, video conferencing lets you organize, hold the meeting and have all participants available within an hour, even with participants in the remotest of places. All participants require is the supported equipment and Internet requirements, which are standard in today's world. The organization of such a meeting can simply be done over instant messaging or email.
Time Independent Meetings
Now that your meetings are not hindered by the costs of travel, you can organize them more often. You are in a position to meet with people from all over the world any time or even several times a day. This gives your organization the ability to stay ahead with world trends, without you having to move.
Video conferencing systems offer you the chance to interact with your new company recruits; development teams (even those working on systems like Stackify) as well as your customers online. To reap all the benefits brought about by this technology, it is critical that you find a web conferencing tool that addresses your peculiar needs. Read reviews, ask the video conferencing provider to give you a demo and research all the options available to you. This will help you avoid the hassles that come with learning through trial and error.