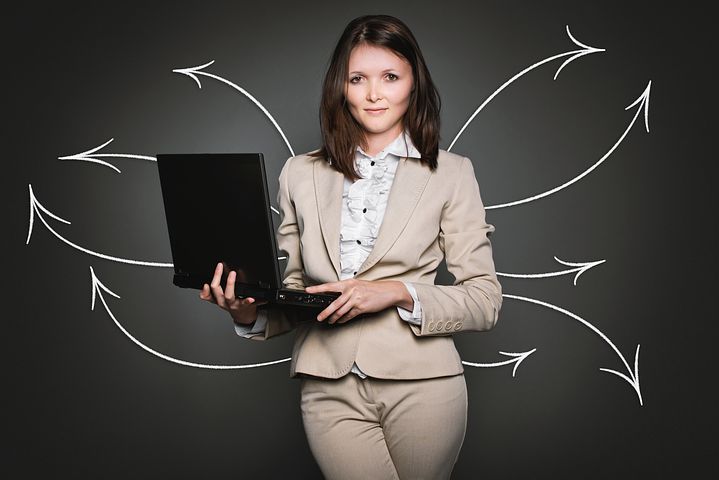 Technology has gifted us with many things.  One of the best perks of advancements in technology is the opportunity to make easy money.  Through the tools technology has given you, there is always a way to make more money.

Putting technology to work for you is a simple matter of knowledge.  If you know how to use the tools technology provides, you will quickly see a difference in your wallet.  Take a moment to check out an overview of just a few ways you can make more money using technology.
Get good at blogging
If you excel at storytelling, you may want to work towards becoming an expert blogger.  Blogging has only become lucrative over the past few years, and it could be very beneficial to hop on the bandwagon.
Business websites like this one use their blog to draw in more viewers for their site.  Quality content will keep your readers interested and involved in your blog.  Research what aspects of a blog make it a best seller, and get to creating.
Download mobile apps to make money
The age of mobile is upon us, and there are numerous ways to reap the benefits.  Apps like Field Agent, Ibotta, and MobileXpression will give you the ability to make money from the palm of your hand.
You could easily make enough money with these mobile applications to pay your phone bill each month.  There are also a bunch of store specific money saver apps that you should check out.  Wal-Mart is one of the most popular shopping destinations that has its own money-saving app.
Try your fingers at freelance
If you are a writer, there are more ways than one to turn your talent into cash.  Blogging is not the only outlet you can use.  Try your fingers at freelancing.  There are numerous content marketing companies that need quality writers.
Stack up on one or two of these freelance opportunities, and you could be paying the bills with your skills.  The best thing to remember in this line of work is patience.  It takes time to hone this craft.
Use technology to sell your stuff
Technology has provided an array of opportunities to capitalize on your old stuff.  Instead of spending hours sitting outside on the front lawn, try using Craigslist, Amazon, LetGo, or one of the other popular second-hand platforms available.
Try driving for Lyft or Uber
The carpooling phenomenon has taken over, and a yellow cab is almost useless in a world with Uber and Lyft.  Just about anyone with a clean record and a driver's license can enlist their services for Uber or Lyft.
Devoting only a few hours a week to driving people around your city is not much to ask for the money you could make.  Both of these companies pay their driver a fair wage, and tipping is more popular than ever.