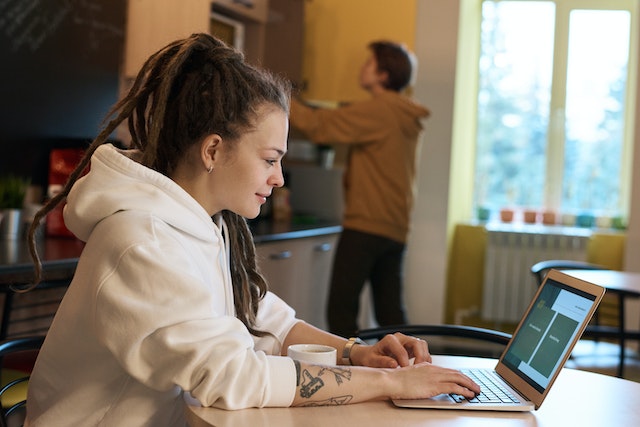 Freelancing is a popular option for individuals that enjoy the idea of choosing their own work hours and the chance to work on projects that interest them. Freelancers get paid to complete specific projects by various clients as opposed to an employer. As a freelancer, you're not employed by businesses – they become your clients.
Ultimately, freelancing isn't for everyone, but if you're happy to be your own boss and relish the freedom, it could work well for you. It's also ideal for introverts who prefer to work independently as opposed to a team or have a specific interest they wish to focus on.
Freelancing exists in all types of industries, so you may wish to do some research to see whether it could be an option for you.
Are you considering going freelance? Here are some of the aspects you need to know:
1.   Dealing with instability
One of the main aspects of freelancing is that it is not always a stable career choice. Although you may have worked for a client for a long period of time, there is always the chance that circumstances change and your services will no longer be needed. This may be down to hiring more in-house staff or a change in company budget. However, don't feel too downhearted if you're let go, as you're more than likely to find another job very quickly due to the increase in freelancer demand.
2.   Find office space
Many freelancers work from home, but if you're struggling with distractions in the household or the loneliness of working independently, you may find it beneficial to hire an office. What's more, it can also help you mentally separate your personal and professional life.
Due to the unstable financial nature of freelancing, you may feel more comfortable hiring a flexible office such as The Brew, which can be used as and when you wish as opposed to buying into a strict contract. All freelancers can benefit from an office, especially if you regularly have face-to-face meetings with clients.
3.   Build a portfolio
If you're a creative freelancer, it would be worthwhile to build an online portfolio to showcase your talents and skills to potential clients and encourage them to hire you. After all, with so much competition in the freelance world, you'll need to stand out from the crowd to be taken seriously. If you don't have any professional work to display, you may be able to use university projects in your first freelance jobs or simply apply for entry-level freelance roles with no experience required.
4.   Ask for testimonials and referrals
Once the freelance jobs start rolling in and projects are completed, ask your clients for a testimonial on the service you have provided. This honest review gives future clients an insight into your service and they are likely to feel more comfortable hiring you without the need to see a portfolio.
In many cases, clients may refer you to other companies if they're satisfied with your service, which should start to increase your workload over time.