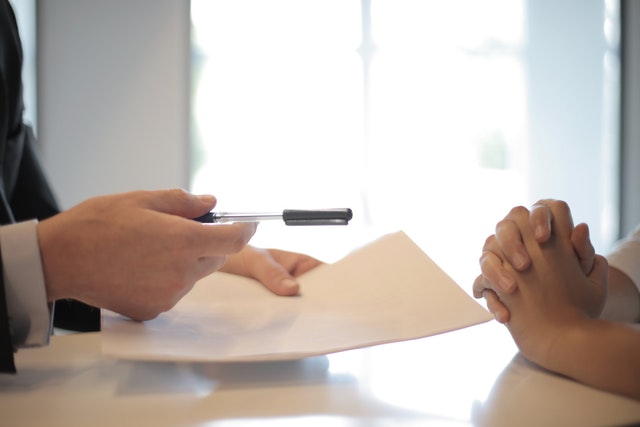 Getting insurance for your commercial property is not a difficult task. First, you must understand some of the basic facts regarding coverage and costs. You should also know the Exclusions in a commercial property policy and the Co-insurance clause. Also, you should know about the Expensive States when getting a commercial property insurance policy. After reading this article, you should clearly understand what the policy covers.
Cost of commercial property insurance
The cost of commercial property insurance can vary greatly based on many factors. The type of business and location of the property are two important factors to consider. Larger businesses often face higher insurance costs due to the high value of their buildings, expensive equipment, and other items. Retail stores may also have a higher insurance cost because of their poor track record. Contact a local insurance agent to find out the cost of commercial property insurance. If you are unsure about what the costs are for your property, read on!
Small business owners pay a median annual premium of $752 for commercial property insurance, with a deductible of $1,000. One good rule of thumb is to pay between $1,000 and $3,000 for every million dollars of coverage. A large business could expect to pay tens of thousands of dollars annually. The cost is also highly variable, so you should do your research and find a policy that provides the best value for the money you pay.
Exclusions in a commercial property policy
Your commercial property insurance policy has many provisions – exclusions – that you should be aware of. Exclusions in your policy describe which perils or circumstances your policy will not cover. These exclusions are usually listed in the causes of loss or coverage form. If you have specific projects in mind, discussing these details with your broker will be wise. In some cases, the exclusion can be eliminated or modified.
Many commercial property insurance policies exclude damage due to intentional acts. However, some policies do not cover intentional acts, such as setting fire on company property. If you run a commercial business, you might not want to exclude damage caused by a plaintiff setting fire to the property. However, most policies will only cover your building and business personal property within a certain radius. It is important to know what your policy excludes and read it thoroughly to ensure you understand what your coverage will and won't cover.
Coinsurance clause in a commercial property policy
Before deciding on a commercial property insurance policy, it is essential to understand how the coinsurance clause works. Incorrect coinsurance can result in a huge part loss or complications. You must also know that you must ensure that your property has at least 80% of its value. This includes the value of the building itself and all the belongings inside.
In the USA and Canada, insurers can waive this clause by requiring a signed statement of values. The insurance company is essentially committing to pay the difference if the property's value falls below the coinsurance percentage. This way, policyholders effectively absorb some of the risks themselves. The coinsurance clause may seem like a good idea. In most cases, however, ignoring this clause is not a good idea.
Expensive states for commercial property insurance
Commercial property insurance rates vary by state, and a variety of factors are at play. The most obvious factor is location, although other variables like regulatory requirements also play a role. Additionally, premiums may differ significantly between two states for the same type of coverage. For example, a business operating in Texas may pay a different premium in Missouri than in Connecticut. For this reason, it's crucial to consider the differences in premiums between the two states when comparing rates.
Coverage provided by a commercial property policy
A business owner's policy (BOP) covers the building and properties owned by a business. It also covers equipment inside the building, tools, inventory, and legal claims. In addition, the policy will protect against losses caused by flooding and other perils. Businesses in certain regions may qualify for flood coverage through the National Flood Insurance Program (NFIP) or by purchasing a separate policy. Here are some of the benefits of the BOP.
Depending on the building type and coverage purchased, a commercial property policy can cover most of the business property. This includes machinery, computers, raw materials, inventory, and even leased property. A building's contents can be insured at either replacement cost or actual cash value, depending on how much you want to spend rebuilding the property. Replacement cost coverage automatically rises as rebuilding costs go up. It would be best if you asked about both options when shopping for insurance for your business.
Cost of commercial property insurance for businesses with brick-and-mortar locations
Commercial property insurance costs for brick-and-mortar locations depend on several factors, including the size of your business and the value of your equipment. You can expect to pay between $400 and $800 per year, depending on the coverage you need. For an average small business, the cost of property coverage will run between $1,000 and $3,000 a year, including the deductible. For companies with a higher risk profile, such as construction, premiums can reach up to $1 million annually.
Commercial property insurance for brick-and-mortar locations is typically more expensive than for online businesses, although businesses with unique data may pay less. For example, restaurants have the highest fire risk, so they pay higher premiums than other types of companies. The type of property a business has will also influence the cost of insurance, and fire sprinklers, alarm systems, and modern construction can all reduce the cost.