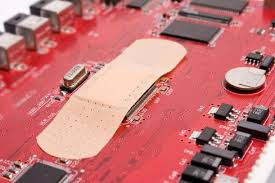 Vmware has just released a neat update to VMware Fusion.
They tell me it has about 15 bugs fixes, which surprised me because I didn't know it had 15 bugs. It works great for me.
But the big change is that it now remaps the keys within your Windows Virtual Machine so that you can use the native Mac keyboard shortcuts (such as Command C) instead of the native Windows' ones (such as Control C).
Might not seem like a big deal, but it is something I have longed for: I hate having to remember to use different shortcut keys for copying and pasting when using a program within the Windows Virtual Machine. Now I don't have to. So, I really appreciate this change.
Perhaps next they can make the numeric keypad on my keyboard work within Windows.
VMware Fusion is one of the best software purchases I ever made. I love being able to access Outlook while I am working within my Mac, and the Unity Mode of VMware Fusion makes it so easy to do so.
And, I can copy and paste material from a Mac program into Outlook and vice versa. Here's a snapshot of Outlook residing within my Dock on my iMac (see right side of picture):


Kewl, huh?