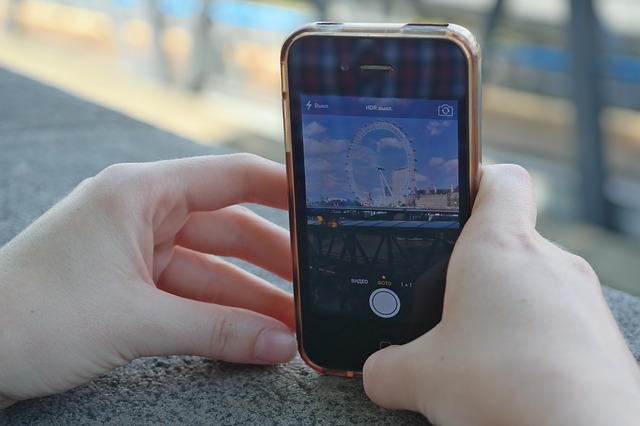 As a contemporary marketer, you may already be reeling under the pressure of managing social media networks such as Facebook and Twitter besides YouTube. The top reasons why you should even be looking at yet another marketing tool called Instagram is not hard to figure out though if you take a close look at the advantages it offers.

Visual Content Is First Priority
Even though every marketer knows of the importance of images as a marketing tool, life can be very difficult indeed because the way Facebook is constructed. The text invariably comes before the uploaded image and the audience is faced with the prospect of reading through the text first before he can take a peek at the picture to see whether it is of any interest to him. The way Twitter is programmed; uploading an image consumes a part of the character limit that is already quite limited. Further Twitter has the habit of resizing the image to fit its own dimensions so the result may not exactly be to your liking. In this matter, Instagram beats both of them hands-down as it makes visual content its first priority and lets you upload images the way you like without forcing you to stick to its own ratios or dimensions.
Less Clutter
With Instagram, marketers have the matchless advantage of a predictable format of posts. This essentially means that customers do not have to sort through their feed comprising shared articles, posted texts, check-ins, etc. to be able to interact with the visual content that is also as effortless as a simple double-tap. The ease of access translates into the company being able to get Instagram followers more easily, pulling in more number of views and building a higher level of follower engagement that can lead to commercial transactions.
No Character Limits
While a picture can do the work of a thousand words, in real-life marketing even the greatest of pictures needs the support of some amount of text to persuade followers to become customers. The character limit set by Twitter makes it very difficult to marketers to add enough punch through text matter. With Instagram, marketers have all the liberty and flexibility to add text to their heart's content. The character limit of 2,220 is way higher than 140 set by Twitter, and more than adequate for most marketing communication requirements.
No Interference from Algorithms
Every Facebook user would have wondered at one point of time or the other why they have not seen posts from a particular page or friend for some time. The answer is hidden in the complex algorithms used by Facebook to determine who sees what content at any given point of time. According to the Instagram Intelligence Report 2015, there has been a decline in the organic reach of Facebook – in other words content that is free to post may have very limited exposure. This is Facebook's strategy of encouraging marketers to pay to promote their pages. In stark comparison, Instagram only uses algorithms in the 'Explore' tab, which means that followers have an equal chance of seeing content of a brand and conversely the brand's content has an equal chance of being seen by its followers without any programming interference creating havoc.
Advantage of Unique Features
The 'Explore' and 'Search' tabs present in Instagram are marketing tools of great significance. The algorithm used by Instagram in the 'Explore' tab can help to discover content that is relevant based on what other followers like and what is trending with hashtags. While you can definitely lookup hashtags on Twitter, the feature on Instagram is far more refined. Further, using the 'Search' tab, you can investigate what content is doing well in the locations of your interest.
Author bio: Mark Lewis is a social media marketing consultant and he is the author of numerous articles on strategies of how to get Instagram followers and engage with them more effectively.