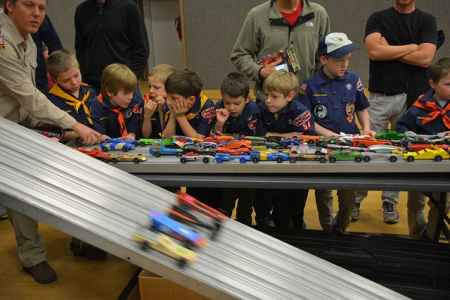 Want to help those struggling with extreme poverty, but don't know which place in the world is best for you?
In this post, we will share our top picks for countries that could definitely use volunteers that desperately want to make a difference in the lives of the vulnerable.
1) Cameroon
Known as Africa in miniature, Cameroon boasts a variety of ecosystems and terrain within its borders. While there are many countries that enjoy more robust volunteer scenes (some of whom have been the subject of visits by famed missionary traveler John H Binkley Jr), there are still a number of programs that you can get involved with in this West African nation.

Over 40% of the population in Cameroon live below the poverty line, so there is plenty of need for those with skills in the medical services, community development, as well as those willing to help protect its environment and animal species.
2) India
While India has been touted as one of the world's emerging economic superpowers, it is also home to some of the world's most extreme income divides. This disparity has produced wide gaps in hygiene, public services, and education, creating plenty of opportunities for volunteers seeking to create positive change.
While the level of poverty in some areas is so daunting that it can make one wonder how they can make a difference, know that this disparity makes the contribution of volunteers much more impactful than in many other popular volunteer hotspots.
Whether you decide to help kids that have been freed from the jaws of child labor, or work to improve the health of communities that have been left behind, there are so many causes in this country that could benefit immeasurably from your help.
3) Peru
Peru is a country of geographic extremes. From the bone dry desert of the Pacific coast, to the Andean Altiplano, to the tropical rain forests of its Amazon River basin, there are many stunning environments in which you can provide badly needed help to the impoverished classes of this country.
Despite the wealth that has been created by the many productive mines that exist around Peru, this prosperity has not trickled down evenly amongst the classes, and it is often indigenous people that find themselves left out.
Volunteer English teachers are welcomed here with enthusiasm, as they hold the key for locals to get jobs in the lucrative tourism industry, while those that are able to assist with sustainability initiatives will also find a role here.
4) Guatemala
Ravaged throughout the 1980's and 1990's by a civil war that hurt indigenous Mayans the most, Guatemala is still in need of volunteers that are willing to help its most vulnerable citizens pick up the pieces from this tragic episode in its history.
Projects include the re-building of infrastructure in rural villages, as well as education and counseling to help those trapped in the vicious cycle of extreme poverty break the cycle.
When you aren't busy helping improve the futures of the less fortunate here, there are plenty of amazing attractions to check out in this misunderstood nation as well.
From the long lost city of Tikal, to the heart-stopping beauty of Lake Atitlan, it will be a volunteer and travel experience that you won't soon forget.