There may be a slew of helpful tips and advice for every bride planning her own wedding. Some of these tips could be very helpful, but there are also some that may be considered quite useless as well. But amongst all the tips you could ever receive as a bride, the tips listed below are well worth remembering.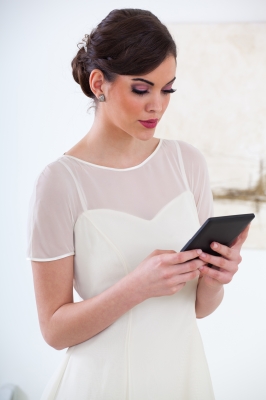 Tip #1: Whilst planning your wedding is the perfect time to shop for wedding essentials, one wedding essential you should keep until the last minute is your bridal underwear. Why? Because if you are planning to lose weight (or lose weight unintentionally due to the stress!), the breasts will be one of the first parts of your body to show it. The last thing you would want on your wedding day is to walk around with an ill-fitting bra.
Tip #2: Hold on to your wacky sense of humour. Realise that your wedding day may not be perfect, despite all your best efforts. To further prove the point (and get some laughs at the same time), watch films such as Bridesmaids and My Big Fat Greek Wedding. After watching these films, you'll get why it wouldn't make sense to be too serious. If things could go wrong, they will – and that's the end of it.
Tip #3: Stay away from alcohol – at least a week or two before the big day. If you drink to excess a few days prior to your wedding, you will end up looking puffy, with dark bags under your eyes to boot. Avoiding alcohol during this time will help make you look fresh and glowing. Hard to believe, but it's been proven time and again.
Tip #4: Be careful when choosing the girlfriends you want with you during your special day – and the night before. It might be sad, but it's true. Would you really want to spend your last day as a single lady with a girlfriend who is prone to panic attacks, or with someone having a major crisis? We think not.
Tip #5: If you are having your wedding at a special venue (such as the Doncaster Hotel, The Regent – truly a magical place), you can make your dressing table more personalised. Bring some cherished photos and any lucky charm you can think of. By doing this, you'll be more at ease and relaxed.
Tip #6:  When you wake up on your big day, push every worry aside. Remember that it's supposed to be the best day of your life, so stop fussing over details such as the music, the seating arrangement, the weather, and so on. Just take a deep breath and hope for the best. Also, if you are having fun, your wedding guests will see it – and they'll have fun as well!
Image attributed to patrisyu/FreeDigitalPhotos.net