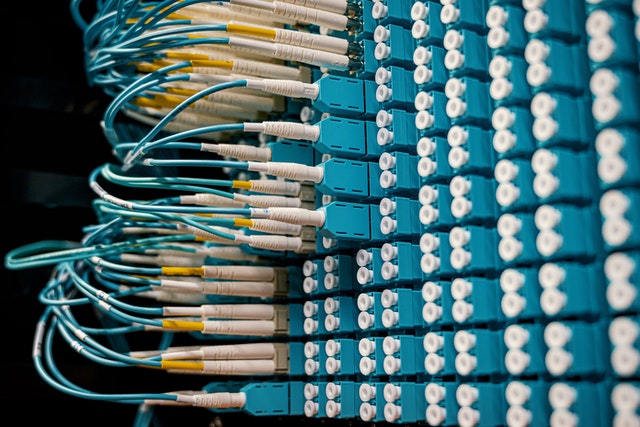 When looking for the best network access control solution for your business, it is important to consider a few factors. These include the type of NAC you'd like to use, the multi-authentication platform, and the directory system. If you're interested in learning more about these options, read on. After reading this article, you'll have a clearer understanding of network access control (nac) solutions and what to look for in them.
Hardware-based NAC
The increasing proliferation of IoT devices creates new security threats and opens up new threat vectors. For example, employees are bringing personal devices to work, and these new devices are not always registered under the company's BYOD policy. Employees may forget to unplug the devices when testing them, and these shadow devices connect to the corporate network without being managed. Fortunately, organizations can prevent unauthorized devices from connecting to their network with the right NAC solution and ensure only authorized devices have access.
To ensure that your solution is fully compliant with security and networking regulations, you should consider purchasing a scalable solution that will support the needs of your business. For example, if you want to monitor multiple devices, you will need a system with a high enough capacity. You will also need to consider how many devices will be monitored by the NAC solution since scalability will impact pricing. Moreover, the right NAC solution will allow you to secure temporary guest access, which is a growing requirement for companies today.
Besides providing secure network access, NAC also helps manage IoT devices. These devices have specific vulnerabilities and often lack host intrusion prevention software. NAC solutions can also block access to IoT devices until they conform to the security policy. A good NAC solution can also limit access privileges for non-employees to prevent them from invading the network. In addition, NAC helps you monitor your devices' activity to ensure that no one is misusing the network or breaching security policies.
Multi-authentication platform
Network Access Control (NAC) offers policies for third-party devices to gain access to the company's network. Using this technology, organizations can enforce reasonable restrictions on the types of devices allowed on the network. With increasing numbers of mobile devices and IoT, IT administrators must adapt their security policies accordingly. Businesses can choose to require multi-factor authentication for users, providing an extra security layer.
The multi-factor authentication process can also help enable enterprise mobility, which is a priority for most digital transformation companies. Using preferred devices for employee access to network resources increases productivity. By using multi-factor authentication, employees can securely access business applications from anywhere. Additionally, the system protects the organization's network from attacks and other risks. This technology can be used by businesses that need to secure their network and comply with PCI-DSS.
In addition to providing a single login to all employees, multi-authentication platforms also enable companies to create different levels of control for different roles and users. For example, users can be assigned roles that define which networks they can access and how much bandwidth they can use. Network access control can limit access to the internet for both employees and guests. It is important to distinguish between employees and guests as the former requires a higher level of control while the latter needs a lower level of security.
Directory system
A directory system is a database used to store information about users. Each directory entry represents an object. The objects are stored in different databases so that a single change in one directory does not affect another. Depending on the company's needs, the database can be filled in during the installation. The benefits of using a directory system are numerous. The directory can also be used for access control and security. Employee and organization information can be stored in the user database. Directory Server supports LDAP and DSML schemas. It supports XML and HTTP to transmit the information. It also supports LDIF for directory information and LDAP URL formats. It also implements the DSML standard. Moreover, the Directory Server provides high throughput performance. Its extensibility allows it to connect to various networks and systems. In addition, it can handle large volumes of data.
An enterprise-wide directory service enables enterprises to manage access to applications and users and provides robust search and data distribution capabilities. Directory services use an object-oriented schema to facilitate shared access by multiple applications. Unlike other database systems designed for use by a single application, directory services support replication. In addition, they make networks more secure and resilient to failure.