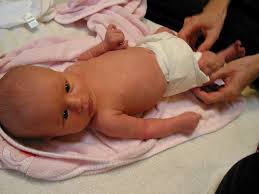 In a recent post, I talked about spending just five minutes on part of a dreaded activity as a way of ultimately getting the activity done.
I decided to try a small change to help me break an addiction to Twitter, and it has worked wonderfully. A couple of weeks ago, I moved the Twitter apps off of the home page on my iPhone and iPad, and that has been all it has taken to keep me off Twitter for since that time. When I had Twitter on my home screen, I was checking it more than 20 times a day.
But, with it out of sight, it is out of mind, and I must say that I feel so much better. Not that I really have anything against Twitter, but it was getting to the point that it was "owning me." (I may go back to it in time, or I may not … I'm undecided.)
In the post I linked above, I mentioned a couple of books that talk about the importance of baby steps. I also came across a Stanford study that mentions.
View more presentations from Persuasive Technology Lab at Stanford.
I believe you can find this concept useful in your life.
If you have a success story about using it, it would be great to hear from you in the comments.