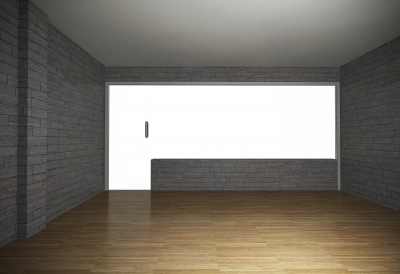 What do you know about different styles of interior design? You don't need to understand everything, or even know that there are different styles – the main thing is to enjoy the décor and decorating process, and to come up with a finished look that enhances the style of your home. But if you want to know more, find out about one key style of design – industrial – here.

What is Industrial Room Design?
As a quick sum-up, industrial style is about showing the elements that make up a building that you may otherwise try to conceal. Elements like the walls, the pipework, the furniture in a raw state, and other elements can all stand out and look stunning when displayed in a coordinated and planned way. The trick is to combine these raw elements in a way that looks polished. The finished look is not rough and plain, instead it is well thought-out and streamlined. Here are some key elements of the design trend.
Exposed Pipework
When you live in a large contemporary building you are likely to have a lot of pipework and other elements like ducts and heaters that you could conceal, or you could display. The industrial trend definitely displays these elements. This is a benefit when you are converting an old industrial space into residential, as it is easier and cheaper to have the pipework on display and not hidden.
Wood, Metal, and Glass
Industrial décor makes a lot of use of neutral materials, earth tones, and materials like glass, wood, and metal. There is less of an emphasis on softer fabrics and finished wood. An industrial-style room may combine different elements like stainless steel and unfinished wood. The overall look is down-to-earth and modern. One of the most effective ways to decorate in an industrial style is to use reclaimed materials that give the authentic finish to the room.
Vintage and Reclaimed Furniture
Another way to create the industrial look is to use vintage furniture and accessories, and reclaimed furniture that may be fashioned from another item. Vintage industrial furniture can be furniture that was designed for the purpose, or it can be vintage elements that have been repurposed to be furniture and accessories. You have a broad canvas when it comes to furniture and accessories. The best thing about industrial design is that you do not have to be precise about matching furniture, and that a range of different elements can all come together in a cohesive whole.
Image: Image courtesy of Sira Anamwong/ FreeDigitalPhotos.net