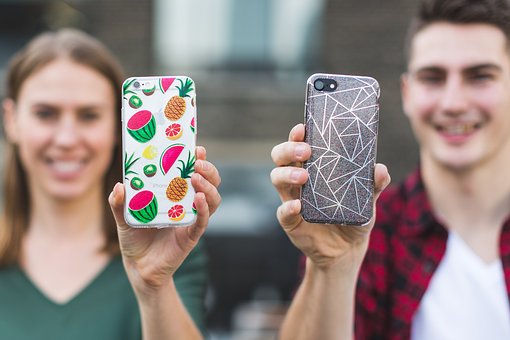 You may have spent hundreds of dollars on your new phone but just after a few days you drop it accidentally or it gets a scratch. You can always protect your phones or tablets by taking extra care of them or by just picking a perfect case for them. That way your gadgets deliver their best.

Here are some tips to consider while picking a perfect case to protect your smartphone or tablet.
Do some research – If you don't know what case you want, research around the types available for your phone or tablet's brand and model. Stores like visit Case Haven to find an iPhone 8 case can really assist you in selecting the right cases for best prices. If you are lucky (which is frequently), you may get your choice with a lifetime warranty. But this is possible if you prefer purchasing the product from the manufacturer itself.
Time for a feedback – Before you finally select a case you want to buy, always take a tour of the reviews about that particular product. Design may, at times, tempt you to buy. But the product should be usable in the long run. You may also find reviews where the customers post pictures of the actual product they have received.
Pen down what you are looking for – Do you know what features you might want to see in your case? If you want it for your iPad, do you want something that has hinges? There are cases with kickstands that you will require for your iPhone or Android Phone. Some features, such as landscape stands are important when you buy a case for your tablet. Some cases have 360 degree hinge and multiple positions which are useful when you want to prop up your tablet to watch a video or movie. They should be secure however, or else the back often pops out, which can be very annoying.
How badly do you want to protect your phone? – If you are clumsy and are always worried about protecting phone, you may prefer a sturdy case and will have to set the budget a little higher. But if you are casual about your phone and its protection, a low budget case will serve your purpose.
Heavy and bulky cases – Are you interested in buying the rugged cases? If yes, ensure that you can bear the weight that comes along with them. But the corners and air pockets can substantially help in protecting your phone like no other case, only adding to the bulkiness to your phone. Rugged cases also protect the phone by providing a firm grip to it, notwithstanding wet hands. But you may find serious problem sliding your phone in and out of your pocket.
Want more battery backup? – If you want your phone to get a continuous battery backup, get battery cases. Moreover, if there is an option, you can go for a test of the backup.
If you're looking for a case for your smartphone or tablet, remember to consider the factors we've discussed before the final purchase. If you've followed these tips, chances are that you'll end up buying the perfect case for your device.