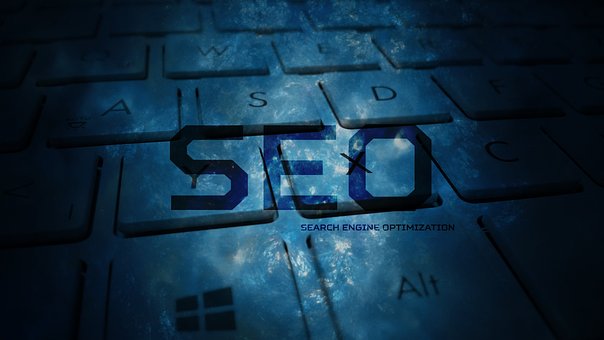 It is a question that any newcomer to web development asks themselves: 'how will I be able to get visitors to my website?' Actually, it's even something that experienced site creators have to ponder from time to time.
The answer to that question is certainly not an easy oen. In fact, there is no straightforward guidebook that will guarantee results for everyone. Situations are different for each website, with their targeted niche and competition being the main issue.

With that said, there are many aspects to consider when it comes to getting eyes on your work. Read on for some of the big steps you can take towards drawing traffic to your website.
Use social media platforms
It is an obvious point, but it is also an effective one. Let's face it: social media is everywhere. From grandma's sending inappropriate messages to tech-savvy youngsters uploading 500 'snaps' a day, nearly everyone in the Western world has some form of social media.
As a result, it is up to you to take advantage of this for your website.
Get on Facebook, Twitter, Snapchat, Instagram, etc. and start spreading your message. Not only are they all free to use as standard, but they are a great way to stay in contact with users and build your fan base.
Make your content SEO-friendly
Going the SEO route is one of the biggest advantages towards getting your website high on the search engines. SEO, which stands for search engine optimization, is where you focus on your website's content and ensure it is crafted in such a way that the likes of Google will recognize it.
While implementing relevant keywords was once a priority regarding ranking on the first page of Google, it is now just one of many ingredients needed to pull favor with a search engine.
For instance, search engines are much more favorable towards content that provides a wealth of value to its readers. The more engaging the content – think an abundance of engaging written words interspersed with visual content like pictures/infographics/videos –the more likely it is to receive benefit from the nice folks at Google.
There are also other small things you can do such as naming your image files as relevant keywords and ensuring everything is grammatically correct.
Use an SEO marketplace 
Speaking of SEO, this doesn't have to be completed by you or an in-house team. In fact, there are plenty of people out there that specialize in optimizing websites so that they rank high on Google.
These specialists can be found on SEO-specific marketplaces and other freelancing avenues, and they offer a variety of services that aim to help a website grow fast (yet organically). Along with enlisting the help of someone that is an expert in their field, you will also benefit from competitive pricing due to these specialists battling against each other to acquire your custom.
Post fresh content on like-minded sites
By like-minded, that means sites that fit within the niche of your very own website. By posting fresh content, that means sharing your own work on their blogs.
Initially, you might think that is counterintuitive. After all, how is supporting a business in the same field beneficial to your website? Well providing them with content is not a charity – you also receive something in return.
As for what you benefit from, well the content should have a link back to your site. This is known as link building, and guest posting is one of the best ways of going about implementing that strategy.
Develop an email list
Email has been an integral component of marketing campaigns since the beginning of advertising via the Internet. Even though it has been around for so long, it is still just as effective a tool for promoting your website in the present day.
Admittedly, you first have to gain a substantial email list before this could be done effectively. With your website, think of offering a free gift (such as an eBook or discount code) that will tempt visitors into sharing their email address with you.
Once you have built up a healthy collection of email addresses, it is time to try and bring these users back to your site. One of the best ways of doing this is by sending a frequent newsletter, info on new products and/or exclusive deals. Just make sure that the content you send via email has worth – you don't want your emails to end up in the dreaded 'spam' folder, where they will never be seen again.
Look at YouTube and podcasts
Going down different and less conventional paths to promote your website could be a fruitful business venture.
One of the biggest ways of doing this is by utilizing YouTube. As an example, if you have a website that is based on cooking, you could easily replicate recipes into video format. As well as opening you up to a potential new audience – some people will only conduct searches about certain things on YouTube – you might also find less competition in terms of placement of your content with the YouTube algorithm. Consider it: virtually anyone can type up a recipe and post it somewhere, but significantly fewer people will go to the trouble of producing a video as they may not have the time, resources or even confidence to do so.
Alongside YouTube, creating a podcast has similar benefits for similar reasons.
Stick at it
One of the biggest downfalls for new websites is that, when they don't receive instant results, they will throw in the towel. A really important thing to remember is that websites very rarely become a success overnight; it takes a large dose of quality content combined with consistency.
Therefore, even if you hit a rough patch that sees a small drip of visitors coming by, stick with it: keep the site updated with blog posts, update your social media daily and send out those emails. After all, the more you put into the website, the more likely it will reach the levels you hope to achieve