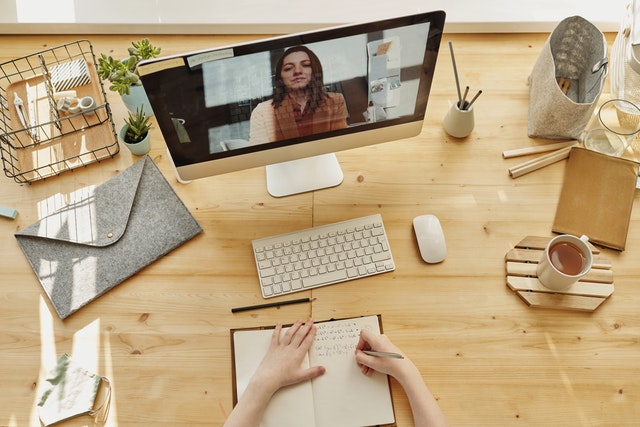 There are numerous benefits to real-time communication tools. They reduce the time required to resolve problems or close sales. It, in turn, increases productivity and efficiency. Real-time communication tools have been around for quite a while but have only recently become more accessible and practical for business use. Check out https://www.agora.io/en/blog/real-time-communication-tools-for-online-messaging/ for more information about these tools. Listed below are some of the benefits.
Instant messaging
Instant Messaging (IM) allows users to collaborate with other people in real-time with the help of a chat application. Instant messages enable team members to share attachments, collaborate on in-the-moment innovations, and even assign tasks. Moreover, IM allows for private and public conversations, which level the collaboration playing field for remote team members. Moreover, IM also offers several benefits for businesses. Some of these benefits include increased speed of decision-making, improved agility, and ease of use.
It may take some time for people to become familiar with the ins and outs of IM. For example, every workplace uses the platform differently. While some businesses use IM for personal communication, others are strictly professional. So, IM users should keep in mind the culture and tone of the company before sending messages. In addition, they should avoid using foul language and gossip to make the workplace environment less threatening for all parties.
Video conferencing
A real-time video conference can be an efficient way to coordinate a group of people. By eliminating the need to travel, video conferencing can streamline meetings and improve collaboration among team members. Video conferencing also allows for a face-to-face connection and can be useful for social gatherings or health and wellness events. In addition, it can be useful for conducting games and happy hours. Finally, video conferencing can help you save money and time by cutting travel expenses.
Previously, video conferencing was only available to large corporations. Small businesses, however, did not have the resources to invest in expensive hardware and technical experts to implement the necessary software and infrastructure. However, video conferencing is now affordable and accessible for small businesses, thanks to the evolution of VoIP technology. Video conferencing software can even be carried in your pocket. Ultimately, the technology helps your business communicate more effectively with your customers.
Project management tools
The application of real-time communication tools in businesses has numerous benefits. Project management is made easier with project management tools that help teams stay on track. These tools help teams manage tasks and stay on schedule while providing visual progress tracking for each team member. They are useful for team collaboration and can be used for both pre-planning and management of projects. Some of the more popular tools offer features such as file sharing and time tracking functionality, and over half of users find this useful. Another popular feature of project management tools is their ability to track employees' productivity and collect valuable customer feedback.
Business people can use real-time communication tools to solve problems and close sales. In addition, real-time communication helps increase employee engagement and productivity. This technology can help any company stay connected with its employees and customers. Businesses that use these tools can even allow employees to work from home and improve their work-life balance. The application of real-time communication tools in businesses is quickly gaining momentum across all industries. Its benefits can't be underestimated.
Business communication tools
Access to real-time communication makes it easier to share information and collaborate across teams. A team can communicate via private messages, chat functions, or group messaging, depending on the tool used. Using this type of tool makes it easier to communicate on projects or simply for general team discussion. This type of communication is also beneficial for companies with employees who work in different time zones, as they can always see what each other is saying and share files and conversations. Integrating multiple communication tools is best for using an all-in-one platform. By combining different tools, businesses can reduce tool overload and simplify workflow.