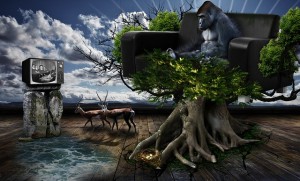 I attended a retirement reception today for an old friend and former boss. Afterward, I spoke briefly with the CEO of the company, and enjoyed our brief time together because I admire him greatly.
He mentioned that his life was too busy, and I half-jokingly said "that's of your own doing." (He is not only CEO, but also serves on several Boards … it takes a strong staff to manage his calendar.)
And he does load himself up, and has all of his life, because he wants to make sure he can contribute as much as possible in this life. Anyway, after our chat, I thought to myself that it's better to take on too much than to take on too little.
When you get to the end of your life and look back, if you are a reflective person, you are either going to conclude that you took on too much or that you took on too little. No reflective person would consider that they had bitten off just the right amount.
I say all that to get you to think about whether you are living life at the right tempo. Frankly, I feel that I have not bitten off enough, and I believe I need to pick up the pace and take more on.
(Yes, being retired gives me an excuse, but I still have to face looking back on my life when I come to the end of it … I don't want to be too disappointed.)
Another way of looking at this is to ask yourself whether you want to live life to the fullest or whether you will be satisfied with less.
Anyway, something to think about.