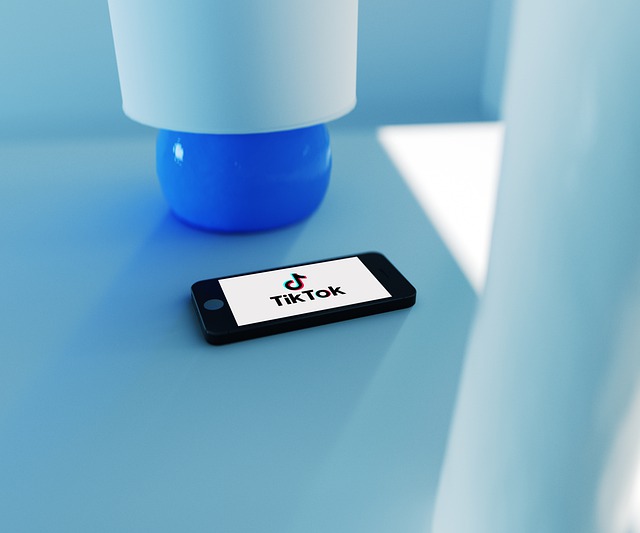 Hashtag Challenge on TikTok becomes more competitive. TikTok has emerged with exponential growth on social media in a very short period. Though the video length on TikTok is only 15-60 seconds, you can engage your audience with plenty of videos using your creativity. TikTok provides video editing tools to publish high-quality videos and to engage your target audiences.
Due to the viral nature of TikTok, many brands and business people show interest in this platform to grow their business quickly among huge audiences. You can find several ways to create brand awareness with popular videos. One of the best ways is by creating hashtag challenges on TikTok to boost your business's performance.
What Is a Hashtag Challenge On TikTok?
Hashtag Challenge is mainly for brands to improve their visibility by asking people to do specific tasks through creative videos and publish them on their page with a particular hashtag. Usually, challenges will bring curiosity among all the people to show their unique talents. But the TikTok hashtag challenges have the power to make your brand viral organically with only your efforts.
Business people can use this chance as an engaging tactic to grow their brand and create brand awareness with the large TikTok community. Here are some tricks to develop a successful hashtag challenge on TikTok to grow your brand over a large number of people.
#1. Do Research
Before conducting a hashtag challenge, you have to do some research in finding effective hashtags. Analyze hashtags on your post that have gone viral in the past and also look at the hashtag challenge you have conducted before. Know the hashtags that perform better in your previous post and create challenges using that information.
Also, watch the TikTok challenges from your competitors and notice the exciting things used in their challenges. Use those tricks while creating your own challenge and engage your audiences. More than everything, using your branded hashtag to make your brand popular among new audiences.
#2. Create Easily Shareable Hashtags
There are millions of hashtag challenges on TikTok where people concentrate on it only if it is engaging and attractive. So, plan to publish an engaging video using your unique ideas with a specific hashtag. If your challenge is really interesting, then people will start to share your challenge among their friends, helping your brand to go viral in a short period.
If you want to create a successful challenge, just choosing a random hashtag will not work out without your efforts. Here are some tips for choosing hashtags for your challenge.
The hashtags you choose should be easy for your audience to share among many new people and make it easy for people to search.
Make the hashtag the memorable one by directly linking a hashtag to your challenge.
In some challenges, you can use your brand name as the hashtag to create a brand association on TikTok.
#3. Plan Your Content
Now from the above two points, you will be clear about choosing hashtags for your TikTok challenge. After that, the main thing to focus on is your content for your challenge. Once you decide on the hashtag to use in your challenge, the next is to plan your content to make it viral. The easy way to get your target audiences is by creating engaging content using trending videos and soundtracks.
People will participate in challenges only if it is engaging and informative. If your content shows the difficulty in the challenge, you will lose the enormous opportunity to gather participants. The essential points to create an awesome challenge on TikTok are,
Select the attractive and apt TikTok sound for your challenge. Since TikTok is a platform with a massive sound library, you can choose the trending sound from your "For You" page.
The content you choose should be unique without simply copying from others.
The music and content concept you plan should match your hashtag challenges.
#4. Promote Your Challenge
Most people think that the post or the challenges on TikTok will go viral automatically without any effort from the challenge creator. But the fact is that you have to promote your challenge to gain popularity from your audiences and increase brand awareness. Instead of waiting on your challenge to go viral, notice the below points and implement your hashtag challenge to bring popularity among audiences on TikTok.
One way is to use popular hashtags to grow your TikTok followers on other social media sites, making them participate in your challenge on TikTok easily.
Another way is by promoting your challenge with the help of influencers. Since TikTok influencers are plenty, choose influencers related to your industry and ask them to promote your challenge with the specific hashtag in their post.
Approaching influencers will be the best way to promote your hashtag challenge because they have a loyal following. So, people will definitely join your challenge if they ask to do so. Influencers also can cross-promote your challenges on other social media to make it viral.
Final Thought
Hashtag challenges are the most helpful marketing tool to bring brand awareness and make your brand viral among more than 850 million active users worldwide. If you are selling a product, you can easily gain new leads and even get more conversions with your creative content. Use the above tips before creating a TikTok challenge and plan accordingly to grow your business and improve your popularity. TikTok will also be a great place to drive traffic and stand out from your competitors.