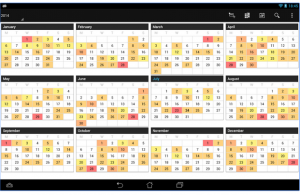 If you have the Premier Edition of Google Apps, you can now use its sync utility with Google Calendar, Mail, and Contacts.
This is a huge enticement for me. I've been using the standard edition of Google apps for a long while and hugely benefit from them. To have this full-fledged syncing ability added really makes the premier edition appealing.
From the Google Overview Document, we have:
Overview
Google Apps Sync for Microsoft Outlook is a plug-in for Outlook 2003 and 2007 that synchronizes email, calendar, and contacts data with Google Apps.
It provides access to Global Address List data and enables users to schedule meetings by looking up when attendees are free or busy.
It also includes a simple, two-click migration utility which enables users to easily copy their data from a previous Outlook data source, such as Microsoft Exchange servers.
IMAP users will notice a significant performance improvement with Google Apps Sync for Microsoft Outlook, which includes a high-performance synchronizer built upon MAPI, a low-level interface to Microsoft Outlook.
It also uses an efficient email synchronization
protocol, originally used in offline Gmail. Users can further optimize Outlook performance by specifying the size of the local copy of their Gmail mailbox.
Key Features
Email, calendar, and contact sync Synchronize all Outlook fields in both directions, keeping email, calendar, and contact data up-to-date between Outlook and Google Apps. Google Apps Sync leverages a Google-native email protocol to provide high performance in low-bandwidth environments and access to Gmail even while offline.
The calendar-sync utility has existed for some time, and I mentioned it recently in a post entitled gluing together Outlook, Gcal/Contacts, Tasks, iPhone, and more. The expansion to include mail and contacts is likely to send a good bit of business to the Google folks.