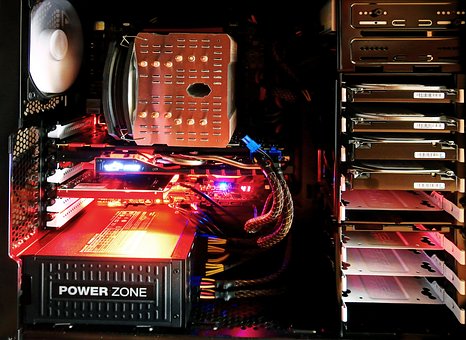 Adding a website for your business or personal use is one of those things that usually starts small and preferably free. Over time, however, revenue or feedback typically starts to justify paying 10 to 50 dollars a month so that you can have a more secure, stronger, ad-free infrastructure.

As someone who knows value hosting, you likely have a pretty good feel for the types of things that you like and that annoy you when it comes to having a hosting provider. That experience can be invaluable when it is converted to a requirements list that you can create to pick the best hosting partner.
Here are some concepts that you can add to the list in order to get the most value out of your hosting partner:
Security:
In part, you probably got started looking at hosting partners because you needed better security for your website. The key with security and website hosting is to understand precisely what your customers or visitors need and will put up with when you start comparing security options. SSL and a secure data center are normally the type of option that are expected. Some hosting partners also offer security monitoring while operators of SSL companies feature extra validation options for clients.
When you look at the advanced options, it can sometimes be easy to lose track of how well they will fit with your customers. It is therefore a good idea to check for customer surveys about specific features before you start assessing the merit of that particular vendor's website features.
Software freebies:
It may sound strange, but there are a lot of businesses that run their operations by using a software package that doesn't cost them anything individually because it is part of the hosting package. Taking advantage of this type of arrangement at your provider is usually something that only requires you to take a look online at the types of software that are available for free with your account.
If you find that you want to use a sophisticated ERP or CRM, you will likely also notice that you need more resources in order to have those packages work correctly. Shared hosting accounts can be a limitation there for you because although they don't actually cost you that much, they don't have enough resources to run really memory intensive applications. In order to be able to do that, you need a virtual private server account that allows you to customize your resources and run your applications without any limitations.
Speed:
In addition to memory and resources, the type of connection that a provider has to the internet helps determine the speed that your site loads pages. If your provider can promise that an advanced level of account will load pages twice as fast as a normal account, you can guess that they have the sophistication to be able to adjust the connection to benefit you.
Since the number one thing that your clients will want is a page that loads fast, the speed of the connection should be a really high priority. One other thing to keep in mind about speed is the notion that there are going to be geographic areas where your clients will experience a variance with the speed of your website. If you have an important market like China that is afflicted by slower speeds when they load your page, you might need to consider co-location or other options in order to keep them happy.
Getting the most value out of your website provider involves identifying the features that are most important to you and your clients- and then optimizing your service to them through those benefits by ensuring that your provider offers you the level of service that you require.