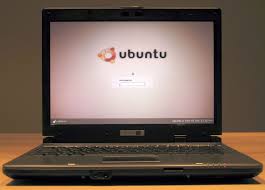 Desktop Linux is reporting that several people inside of Dell have told them that Dell has decided to make Ubuntu 7.04 available on some of its laptops.
Before this, all I had heard was that Dell was going to make some Linux distribution available on some laptops but had not committed to which version to go with. I am still uncertain of the reliability of this report, but it sounds plausible.
I have Ubuntu installed on my laptop as a dual boot with Windows XP Pro. It was the easiest Linux distribution to install I have ever come across. Prior to doing this a few weeks ago, I hadn't done anything with Linux in about six years — it has come a long, long way in terms of user-friendliness. T
he only issue I had with it was getting a driver to replace the Broadcom one that was packaged with my three-year old laptop. Turned out being a pain in the butt. Works now, though, thanks to the great Ubuntu guides that are available on the web. (I still have to go into a terminal window and type "sudo dhclient wlan0″ to make the connection after boot-up, but does fine after that.)
I haven't really done that much with Ubuntu, yet, other than some test driving. But, it looks very capable, and I can tell that, in principle, I could use it alone on my desktop without ever resorting to Windows on it. (But, I suspect I'll keep my dual-boot.) Does everything I need or want it to, very satisfactorily.
If you're looking to make a break from Windows and don't want to go the Mac route, this could be a path for you. You can either install it yourself on an existing laptop or get a brand-spanking new one from Dell with it pre-installed (if the reports are true).
Update: I guess the news of this is more official than I thought as Fox News is now reporting that the deal between Dell and Ubuntu will be announced later today.