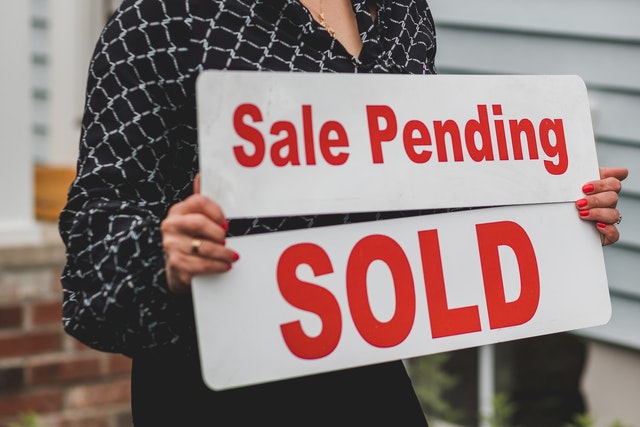 When selling your house to a cash home-buying company, there are several factors to consider. First, selling for cash may be the best option if your house cannot qualify for traditional financing. Generally, Virginia home buyers require that your house is safe, sound, and secure. In addition, traditional buyers require a closing date, which they usually call, and you must be out of the house by that date. If you can't close on that date, selling for cash will be the best option.
Cleaning
When selling your house, cleanliness is important. Buyers look for clean and tidy homes. Make sure the house is free of clutter and is ready to move into. Make sure to clean all rooms thoroughly. It can go a long way in enhancing the appeal of your home. It takes serious preparation to make your property ready for sale, which is why you must clean and freshen it up so that potential buyers get a different impression of it. Your house should be on the market for the shortest length of time while bringing in the greatest money.
Staging
According to the National Association of Realtors' 2017 Profile of Home Staging, 31% of prospective buyers increased their offer after seeing a staged home. In addition, the average national home price of $268,500 can mean anywhere from $2,685 to $13,425 more in profit. So while it can be expensive, staging your house before selling it to a home-buying company can benefit you significantly. Not only does staging make your home more appealing to buyers, but it will also help you get a higher price for it.
Inspection
There are several reasons why getting a home inspected is advised when purchasing a house. First, selling your property, whether to a buyer buying their first home or their tenth, is a significant life event. When buying a property, the majority of purchasers want mental tranquility. A buyer's increased peace of mind is one of the most significant benefits of house inspections. Finally, home inspections are crucial in real estate transactions because they are an affordable approach to predicting future expenditures. The results of a house inspection might nearly serve as a guide for a buyer to anticipate future costs.
Insurance
Insurance coverage is important for the sale of a house, and it is also crucial to maintain it during the transaction. If you do not have insurance, you will not be able to claim the property during the sale. While insurers may not like keeping your insurance policy, you can make the most of it by notifying your insurance carrier of the sale. After all, you don't want to pay for repairs after selling your house.
Pre-sale walk-through
If you're planning to sell your home to a home-buying company, you might want to have a final walk-through done before closing. During this time, the buyer can back out of the deal for various reasons, including an appraisal value that is too low or a financing situation that falls through. In addition, the buyer has the right to inspect the house before closing, often spelled out in the purchase contract. Violation of this clause could result in a buyer pulling out of the deal or suing you for damages.
Getting a lawyer
It's essential to have a lawyer involved when selling your house to a home-buying business, as legal requirements vary from state to state. A lawyer can ensure you comply with the laws in your state, ensure that the contract is final, and monitor the timelines for the transaction. The closing date is also very important, as it must coincide with the date you move out of the house. However, this date is only an estimate. Depending on the circumstances, the closing can occur a day or two after or before this date.