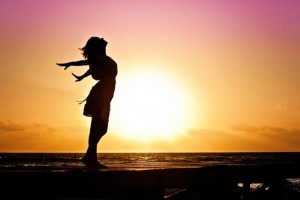 Tony Hsieh, CEO of Zappos, and author of the book Delivering Happiness, has worked out a deal with Lance Armstrong's LIVESTRONG grass roots cancer organization so that you get Tony's new book with a $33 donation to LIVESTRONG. How can you not follow-up on this and make the donation?
Chances are someone in your family, or someone else you care about, has or had cancer. My Dad died from cancer. My late wife was afflicted with uterine cancer when she was only 24. A few of my friends have died from brain cancer, and I lost an uncle to it.
Many children suffer from this terrible disease. It's brutal, and it is important that we rid our world of it.
Although a lot of progress has been made in treating cancer, there is a long way to go before our society is freed of the death and misery it can cause. Past successes do show, though, that our donations matter.
(Note that Tony's book is not available until June 7, but those who make the donation noted above will have the book shipped to them on that date.)
Join me in making this important donation today.
By the way, here are some interesting cancer stats (number of people having and dying from each type). The data are for the UK, but are probably representative of US numbers, at least in percentages (although probably not actual numbers).