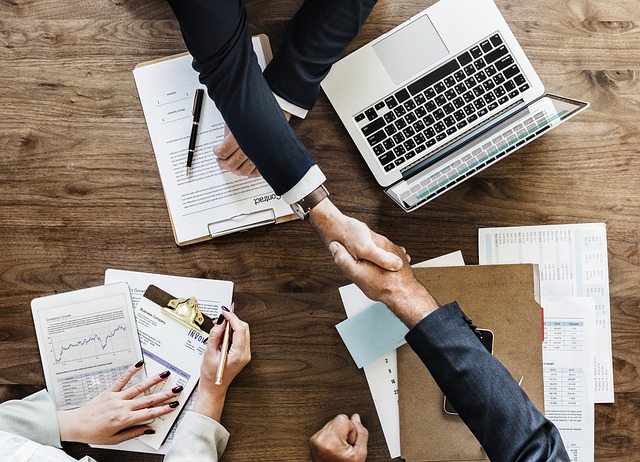 To create an online form from scratch you would need to have a decent knowledge of HTML, PHP and CSS code. Needless to say not many have that, which is why even copying an existing form's code or template and customizing it can be tricky.
Rather than attempting to learn how to code however you could simply use the AidaForm Online Form Builder instead. It is a potent all-in-one service that is designed to make it easy to create online forms, share them, and evaluate the data that is gathered.
Build Any Kind of Online Form in Minutes
Not only will you not require any experience with coding if you use AidaForm, but you will actually be able to create any type of online form that you want to in minutes. It has an intuitive graphical interface that will let you combine blocks with various types of fields to create a contact form, survey, sign-up form, or anything else that you need.
It is just as easy to customize the design of your forms within AidaForm as well, and you will be able to adjust everything from the colors to the font so that it fits in with your website. In fact you could even add other branding elements such as your logo to accompany your form and make it look more professional and trustworthy.
Due to how versatile it is, AidaForm will let you gather important data for business or personal purposes in a variety of ways. It can be used to capture leads, collect contact information, receive orders or payment details, and more.
Features and Capabilities
Alongside its intuitive approach, AidaForm has numerous features that go hand in hand with its capabilities. Simply put it will enable you to:
Select a template to create an online form or to use as a starting point when customizing a form.
Add different types of fields including dates, Google Maps, CAPTCHA, multiple-choice questions, lists, signature fields, file uploads, and more.
Automatically set up the layout, field validation, error messages and fill-out hints for your forms.
Apply different styles of themes to your forms and customize their appearance further if needed.
Analyze the data that you gather more effectively with the informative visualizations in the web interface.
Publish forms easily by directly linking to them on social media, or copy and pasting the automatically generated HTML code on your website.
Export data as Excel or Google Sheets documents to process it using other software or share it more conveniently.
Use the built-in integration with MailChimp to import email addresses, or Zapier to connect with other compatible apps such as Dropbox.
By this point you should be able to see for yourself how AidaForm can help you to not only create but share online forms and evaluate the data that you collect as well. In a nutshell it is a complete solution for online forms, and if you want to create one it should definitely be at the top of your list.