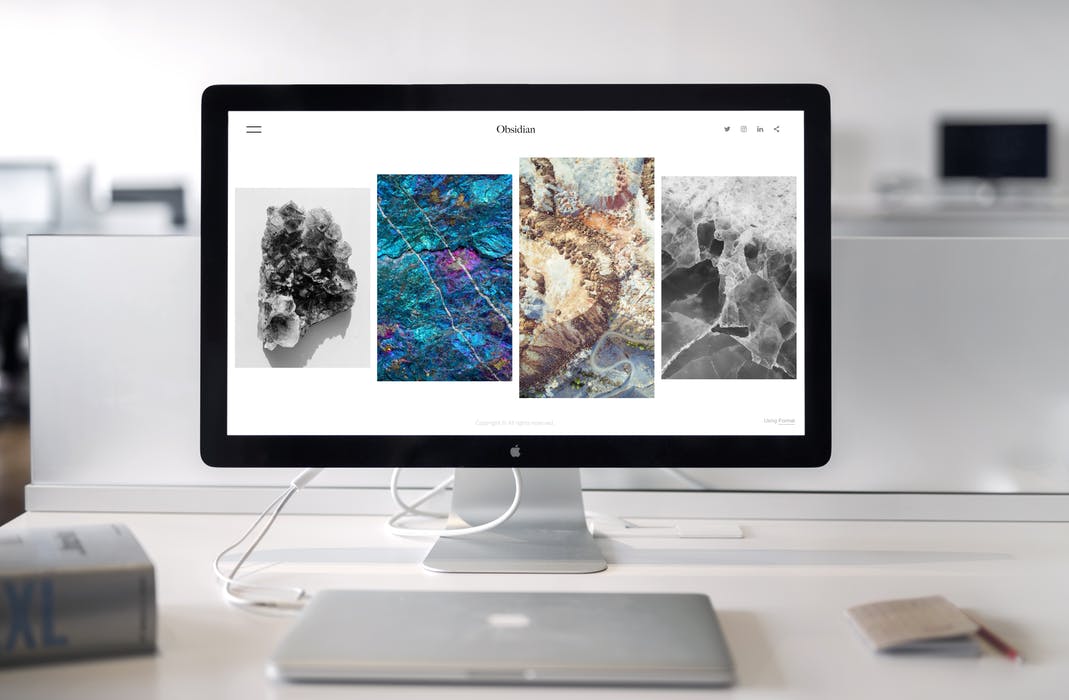 If you have thought about creating a website, or are in the process of currently doing it, you have come to the right place.In fact, if you don't already have one, you should consider putting it together, as it's something that every single person and business will benefit from. You can think of it as your online resume to showcase your work, whatever that may be. It could very easily become your new favorite pastime or hobby, and as a business, it's paramount for the sake of your credibility and marketing purposes to have one. However, there is a big difference between a good website and a bad one. There are countless resources available at your disposal that can help you create the perfect site, you simply need to know what those are and how to use them. This is your guide on how to do exactly that.
Decide on the purpose
Before you start thinking of the various details that will fill up your website and where, you need to determine why it is you are creating it in the first place. What is the purpose? If you are doing it for your own personal enjoyment, the type of content that you post would differ to using it as a photography portfolio. Not to mention, there is a huge difference if you are using it for business versus personal reasons. Once you figure this part out, you can move on to the next step.
Target audience
No matter what you do, it will be directed at someone, and it is thus important to determine who your target audience will be. Even if your site is no more than a hobby, if you have established yourself as a fashion blog, there is a niche audience that you can tap into who will read and look at your work. At the end of the day, part of the reason you are putting content online in the first place is so that it is seen. Think of the type of traffic that you want on your site and do so by painting a clear picture in your head of what the individuals who frequent it are like.
User-friendlylayout
The layout of your site is important given that people will decide within a few seconds if they want to look at the content you have posted. Try to put yourself in the shoes of a stranger who first visits your website. How easy is it to navigate around your home page? Is it clear from the first impression what you are doing and who you are? Make sure that there isn't an overlap of content and everything works together harmoniously on the screen.
Quality content
Now that you have captivated people's attention and know exactly who it is that you are targeting, what does the content you post say about you? Most importantly, have you managed to establish yourself as a leader in a certain field? No matter what you write or the type of photos or products that you post on your site, you need to make sure that it is high-quality. This means that everything must be proof-read and done professionally. The good news is that there are numerous online programs and applications you can run content through to check it over. One popular option is the online grammar check, and it's one of the most important things you can do, as you don't want someone's first impression of your site to be erroneous. An impression, once made, will not be easy to get rid of.
Test it before launching
Before you decide to launch it, consider getting the opinion of friends and family. When you have stared at something for too long, it will be hard to tell what you should do differently with it. Of course, there are web designers and developers who are experts in this field and give the best possible advice, so you could always consult one, but if it's a site done for personal pleasure, you can simply get the opinion of those you know.
Promote it
You have created your website and are on the way to be a respected individual or business within a certain field, right? Well, no one will even know your site exists if you don't promote and market it along the way. One of the first ways this can be done is by ensuring that the content you post is search engine optimized, such that it will appear higher in Google's algorithm. Not many people will visit the second page of Google, and if you are thus not on the first, you are losing out. Moreover, you can include a blog component on your site, create digital ads and even bring traffic over from your cross-promotion efforts on social media. 
Stay consistent
Before you grow an even bigger audience, you need to remain consistent with your site, as it will reflect on your branding.Remember to post often and regularly, and don't stray from the type of brand imagethat you established for yourself. Imagine you are in the business of selling sports shoes, and all of a sudden start promoting medical equipment. This will only confuse people, and you want to showcase that you are a reliable and trustworthy source in your specific field. 
Keep in mind that you won't create an aesthetically pleasing and strong website if you don't continue working at it. Even once it has launched and is live, it would be worth your while to continue updating it on a weekly basis, not just content-wise, but consider how the look of it can be improved. You will have access to various data and will thus be able to see how long someone is staying on a particular page. Use all of this information to your advantage and determine what must be done to change it for the better. The end result will be a website that reflects who you are and what you do, whether for personal or business reasons, and it will benefit you in more ways than you can currently imagine.