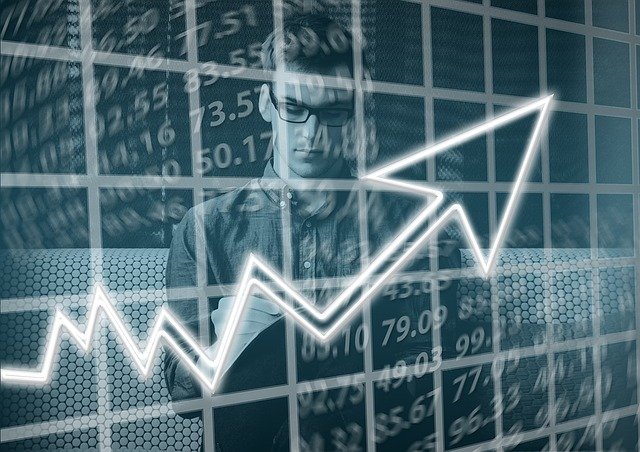 U.S. news chooses ten stocks annually for the purchases of the year that follows. Most people were unsure how to go about the stock market following the global market's current challenge. However, 2021 has been promising and suitable to the market, especially with the rolling out of the vaccine. It has led to the rise of a stock price target, market expectations, and interest.
Below are the hot five stocks to watch out for in 2021.
1. EPD (Enterprise Products Partners)
EPD Company operates under the energy industry, and it's a pick in this sector. Its dealings with natural gas and crude oil support its current financial result, especially its high product prices. Although Enterprise Products Partners experienced low moments last year, there is great hope for those wishing to invest with its stock as the market is pretty promising in 2021. For the past year, the EPD stock was quite significant with 18.4% YTD, 37.7 return.
Additionally, Enterprise Products Partners owns four segments, including Crude Oil Pipelines and Services, Petrochemical and Refined Products Services, NGL Pipelines and Services, and Natural Gas Pipelines and Services. The company can record higher profits if the prices of crude oil remain high this year. With a P/E ratio of about 10.87 and a yield and forward dividend of 7.74% and $1.80, respectively, the stock is an income deliverer and a worth play.
2. Zoom Video Communications
Zoom Communication Company provides the technology that enables individuals and businesses to communicate and transact their businesses. The company offers web conferencing services and video-first conferencing technology communicating platform. Additionally, the company provides content sharing, voice, video, and chats through desktops, mobile devices, room systems, and telephones through its cloud platform.
With Zoom communication technology, you can conduct direct chats with clients or online events on a large scale to accommodate up to 10,000 participants. The company announced rolled out a $100 million Zoom Apps Fund in April 2021. The fund was directed to firing up Zoom's apps, developer platforms, growths, hardware, and integrations. With the fund, the company's initial investment will be ranging between $250,000 and $2.5 million in developing a solution that will boost the company's service offering.
3. JPM (JPMorgan Chase)
A rebounding economy depends on an excellent banking system, and for this reason, JPMorgan Chase is among the stock you should be going for this year for recovery. JPMorgan Chase is a mega and a strong U.S. bank. The bank has promising chances of reaping substantial profit rates sooner with the economic recovery.
Although the banks' interest went down a little in 2020 compared to 2019, JPMorgan Chase could record a significant interest increase as the economy rebound. Additionally, JPMorgan Chase stock has gathered over 77% within one year, with 26% increased YTD, $3.60 annual dividend, and yield of 2.24%.
4. (BABA) Alibaba
Globally, e-commerce is projected to flourish as the economy recovers. Currently, Alibaba stock is 2.4% down (YTD); however, it has a 16.4% one-year return and a 23.67 (P/E) ratio. It is also important to note that the company managed a 35% YOY in 2020 despite the market situation. And hence the future might be promising for BABA as the economy rebounds.
Apart from the revenue perspective of Alibaba, this e-commerce company shines in the net income growth area. The company does this by maximizing shareholder value with a commercial model that turns sales into a profit—Alibaba's net income raised by a 75% YOY. Soon, Alibaba is anticipated to be leading in e-commerce globally. For this reason, staking on Alibaba stock will be a win.
5.Lowe's (LOW)
LOW is a home-improvement retailer in the cyclical consumer sector and is a stock to go for this year. With the current situation, LOW experienced an impact on its revenue. However, in value terms, the LOW stock is a promising stake.
In addition, experienced an increase in the flow of free cash in 2021, amounting to $9.26 billion, a surge of 229% YOY. This is another positive financial base, both for business expansion and valuation or buy back shares. Currently, the company stocks a forward dividend and yield of $2.40 and 1.17%, respectively.
If you are looking for a hot stock to go for this year, be sure to take your time to evaluate all factors in the stock market.