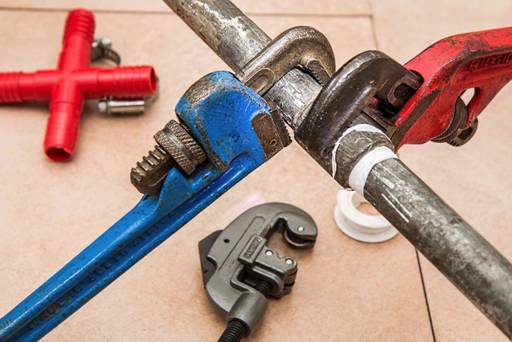 Plumbers may be plentiful in your area, especially if you are in London or a nearby suburb, but who can tell if the plumbing service you get gives you value for your money? More importantly, who's to say that your plumber is qualified to perform the task you require, particularly if it's a complex task?  You could very well be paying an exorbitant amount for a plumber who will end up just changing a washer (which takes just a few minutes) simply because you don't know any better. If you are one of the many who wants to make a good choice in plumbing services, here's what you should expect from a good plumbing service.
When you call
Assuming you can still call a plumbing service and ask them a few questions before choosing to hire them, there are some questions which could give you a good idea of what they can offer and what you can expect.  So, when you call, make sure to ask them the following questions:
How long have you been doing business? If the plumber or plumbing service has been doing business for a while, this means they are more established in the industry – and they will be less likely to run out on you or disappear when the job is still half done.
Do you have any references? If you can, ask the plumbing service for references; it may also be a good idea to ask if you can check out similar tasks or work they have done.
Do you have insurance? It's important to find out whether they have insurance coverage for your property just in case something goes wrong. With plumbing issues, you never know.
Do you offer guaranteed work? Ask the plumbing service if they can offer you guaranteed work – meaning they will finish the work they undertake. If they say yes, is their guarantee also backed by insurance? This means that even if they unexpectedly go bankrupt or go out of business, their work will still be covered.
What are your qualifications? The proper qualifications matter, especially in the plumbing sector. One kind of qualification you should be looking for would be a Gas Safe registration. If the plumbing service has Gas Safe Registered workers, this means that they adhere to high standards and are qualified to work on your property. Just make sure to check their ID and see the back to know what kind of work they are qualified to do.
Other considerations 
Try to call more than one plumbing service; ideally, you should call about two or three, so you can compare their prices. If you are looking for plumbers in Winchmore Hill, for instance, then see if you can contact two or three services. You should also ask about their charges for call-outs as well as their rates per hour. Describe the problem in detail if you can and ask for the prices of equipment and parts. If you still have enough time, you can even request a number of plumbing services to visit your home so that they can provide you with a quote in written form.
Image attributed to Pixabay.com