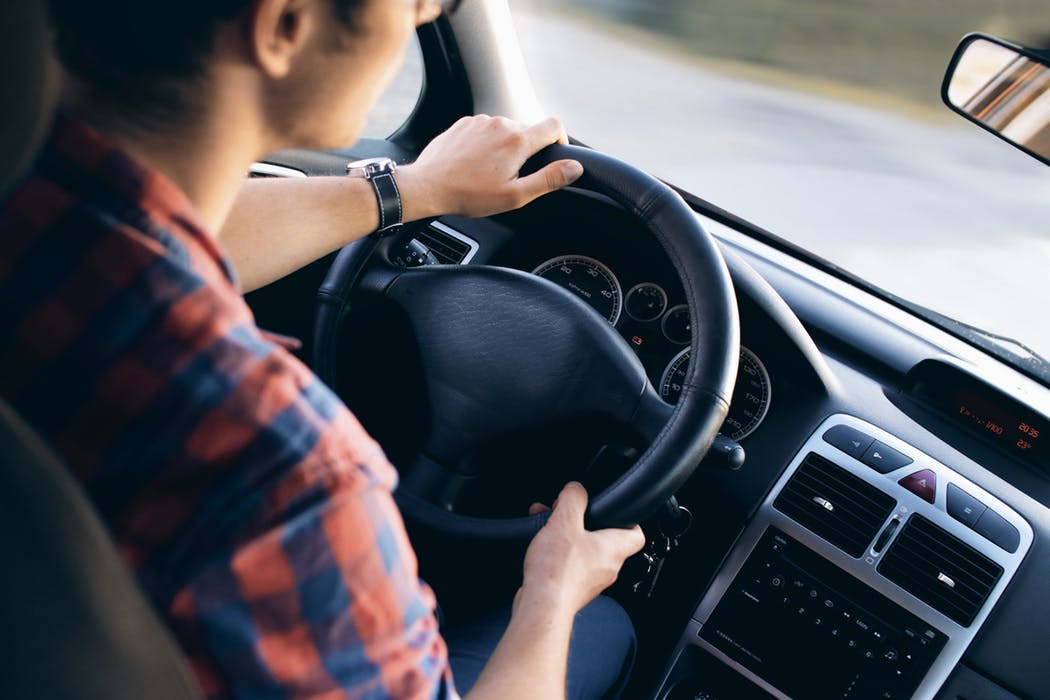 Dependent on where you live, you might not think keeping essentials in your car is important for road trips. Whether you are popping to the grocery store or preparing your vehicle for a long drive, having key items in your car can save a lot of stress if the worst were to happen. These items can be kept safely stowed away in your trunk, or smaller objects can be kept inside the car and are at hand when you need them. Something as simple as a blanket is ideal if you get stuck in a cold car for long periods of time whereas car maintenance kits are ideal for those roadside emergencies.

Take a look at some of the most important things to keep in your car if you encounter any car problems.
Tire changing supplies
One of the most common roadside emergencies is a flat tire. If you're in the middle of nowhere and on a long journey, waiting for a tow truck may take hours. Having some tire changing essentials in your car is ideal if you feel confident enough to change it yourself. Be sure to carry a tire iron, lug wrench, tire jack and a lubricant such as WD-40. Oh, and of course, don't forget the spare tire!
Jumper cables
Having a flat battery is another surprise you don't need when trying to start your vehicle. Whether it's before work in the morning or returning to your car after a rest stop on a long journey, unless you have jumper cables to hand you may be waiting around for some time. This important road trip item can be kept in the trunk and with portable options such as the Tool Nerds portable car jump starter you will be able to get your car going quickly and with little hassle.
Gas can
If you're embarking on a long road trip, refueling will be an important part of the trip. Ideally, you don't want to be carrying around a full gas can due to fire risks but having a little gas just in case may help rescue you should you need to get to the nearest gas station to fill up.
Fire extinguisher
Preparing for all eventualities is the best course of action, especially on long road trips or camping activities. There are many portable fire extinguishers available, which are ideal for vehicles and can put out small car fires or extinguish campfires. 
Windshield wiper fluid
There are many times during the year where you'll need to clear your windshield of water and dirt. Winter is a time that carrying extra windshield wiper fluid is required as splashback, snowdrifts and dirt from the road can cause visibility issues for drivers. On long journeys, it can come in handy if the next gas station is quite some distance away and you need a refill to keep your windshield safe for the journey ahead.
First aid kit
Another vital car essential is a first aid kit. You never know when you are going to need one, whether you hurt yourself or the injured party is a member of the public, carrying this handy and portable kit will help out minor ailments at the roadside. First aid kits contain items such as bandages, scissors, gloves, tweezers, prep pads and many other small safety items to relive major cuts and scrapes.
Flashlight
There's nothing worse than trying to change a tire or find something in the car in the dark. Carrying a flashlight will help on those occasions where you have reduced visibility and can help make you feel safer if you get stranded during the night. Opting for a crank style flashlight is also a good choice, as unless you are carrying extra batteries, your flashlight might not work when you need it most.
Emergency food and water
If you're on a long road trip or are going camping with the family, having an emergency supply of basic foods and water is ideal for backup. Carrying food in non-perishable containers and opting for calorie dense items such as energy bars, dried fruit, and granola bars are great if you run out of food or get stranded a long way from a gas station.
Snow shovel
For people that live in areas that experience the full force of winter snow, carrying a snow shovel is a vital item that should be kept in all cars. Even on short journeys, you may find that the weather takes a turn for the worst and you could end up having to dig your car out from the car park at work to get home. A snow shovel has easily portable and can be kept in the trunk for emergencies.
Ice scraper and brush
If you live in the northern states, snow is a regular and manageable occurrence but having a trusty ice scraper and snow brush makes life a little easier when you are trying to get to work in the morning. Clearing the car of thick snow on the roof and demisting the windows will help to keep you and other road users safe on your drive. 
Phone charger
We are never without our phones these days and with modern phone batteries not lasting as long as their older counterparts, carrying an extra phone charger is a useful option. You never know when you might need to call for help and having a flat battery can be very frustrating.
Walking shoes
Carrying an extra comfortable pair of shoes is ideal for those emergency situations. Having to walk miles in heels or pumps, will not only ruin your best shoes but will cause a whole world of discomfort. Walking shoes or boots can be carried in the trunk and are ideal if you need to walk miles to the nearest gas station or rest stop for help.
There are lots of little extras to consider on both long and short journeys, and each can make your driving experience a little more comfortable in case of an emergency.