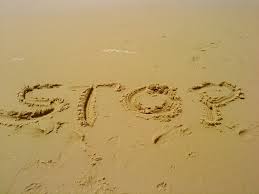 This coming Monday (7 Sep 2009) marks the 8th anniversary of my wife's passing, and I will be on sabbatical for the entire week to honor her.
The first 2 or 3 years after Vickie died, I felt a need to take the anniversary week off … I didn't want to pretend to be into my work when my mind would have been so heavily focused on Vickie.
After about 3 years, though, I could deal with a full work week, but I decided to still take the week to honor Vickie and also to give myself a week to just THINK.
So, next week I will be doing a sort of reboot. I will think about whether any major shifts or changes are needed in my life, I will read some fiction books (I read way too many non-fiction ones without mixing in some fiction), I may get back into picking the guitar (after not doing it for 6 months), and so on. And, of course, I will visit Vickie's grave.
Bottom line is that I won't be writing blog posts and I may even disconnect from the web for a few days at a time (beginning later today, in fact). It's not like anyone is really going to miss me for a week, but I thought I'd let you know anyway.
It also gives me a chance to suggest to you that you consider taking a sabbatical, if you are able to take one. (I know it's hard to do in this crazy busy world, but that makes it all the more valuable, too.)