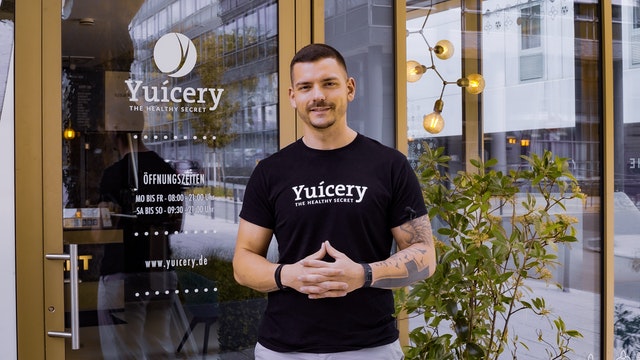 The primary goal of any promotional campaign is to increase sales by turning first-time guests into regulars. In addition, promotional events are essential to increase sales and build goodwill within your local community. Here are standard methods to boost sales through promotions.
Promos can turn first-time visitors into regulars.
While converting every customer is a difficult task, there are ways to make first-time visitors into regulars. For example, consider offering discounts for high school sports teams if you're part of a sports team. By establishing a solid community, you'll be able to attract a constant stream of hungry kids each week. In addition, you can also take advantage of discount cards sold by high school students. By creating unique restaurant promotion, you'll be able to increase brand awareness and boost customer loyalty.
Restaurant promotions can take many forms. Happy hours, day-based promotions, and loyalty programs are great ways to draw new customers and turn first-time visitors into regulars. However, the sheer number of ideas available can be overwhelming.
Increase sales
Whether your goal is to attract more customers or boost your profits, restaurant promotions can help you achieve both. When done correctly, they can draw customers during slower times of the day, during underutilized staff, and at late hours. Moreover, proper promotion can drive customers to a restaurant's website and increase sales.
Social media: Nowadays, almost everyone is on social media. Creating an account on social media is an effective way to increase your restaurant's sales. Not only can you post updates on your page, but you can also announce special deals and discounts. The benefits of social media are many, so be sure to take advantage of it. To grow your business, you must leverage social media to increase sales. However, it's not as easy as you may think.
Happy hours: These are aimed at drawing customers during lean times. They're a great way to attract new customers, so promote them on all marketing channels. You can even send out emails to announce the happy hour. Online food delivery – Besides happy hours, consider offering online food delivery. Many people prefer to order food from home, so providing online delivery is a great way to increase your customer base and reach new people.
Build goodwill in your local community
Taking part in local charity events can create great publicity for your restaurant, and you can even use these events to attract new customers. For example, hosting a fundraiser or sponsoring a local sports team can build a relationship with the community while generating new customers. In addition, you can use social media to promote your cause or charity to get even more creative. You could also promote local sourcing and sponsor the local youth team's uniforms.
Local goodwill is different from ad impression. It is the result of a tangible contribution to the community that benefits your business. This makes potential customers respond differently than to the same donation made anonymously by a national brand. Also, local goodwill is visible and tangible, so potential customers will be more likely to respond favorably.