A grand and colourful outdoor poster can easily be found by prospective clients. Though, designing such a creative poster is easier said than done. Most marketing companies would inaccurately assume that being loud and being attention-worthy are the same but it is actually quite different. There are some noteworthy factors which when evaluated properly will enable you to determine the best design for your outdoor posters.
Businesses cannot afford to leave banner design to be done at the last moment. Before you creatively design and print your lithographic posters, there are some things that you should consider. It needs astute planning and time to design impressive outdoor posters.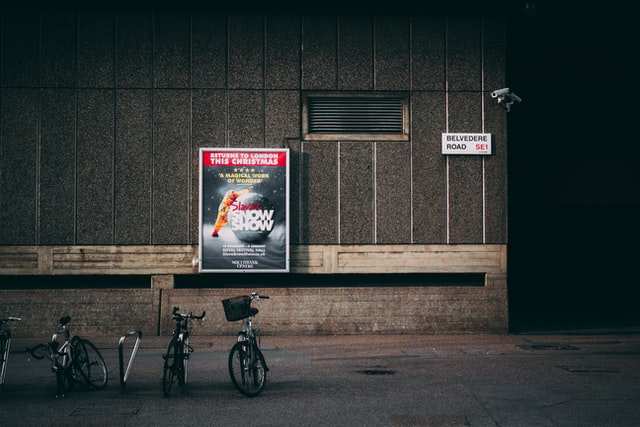 Must consider the following points before printing an outdoor poster
Determine your Purpose
The purpose of your poster has a major significance on the design you should select. A few questions can be reflected upon, like:
Where is the poster going to be used?
Is the poster promoting a product/service or an event?
Who is the target audience?
When you think about these questions, it will allow you to craft the best suited design and layout. For instance, if it is promoting a particular product, the design will focus more on the image and basic details about the product and how to buy. Whereas, if it is for a certain event, you must include the venue, dates and time along with details about the event should be properly illustrated.
Define your Target Audience
The design aesthetics and colour preferences change with age. While certain colours can be appealing to the younger lot, it might not go down well with the older folks. Once you define your target audience, it will enable you to select the colour palette, font styles and design layout in an attention grabbing manner. Establishing connection with your target audience begins with visually appealing them and luring them to your brand. You must put yourself in your clients' shoes and think from their viewpoint. Once it is established, brainstorm with your design team before you go ahead and select the final design.
Colours that reflect your brand
Colour is the most crucial part of extra large posters. Generally, colour plays a major role in our psyche which is the reason it can be an effective factor in marketing to entice prospective clients. The colour scheme of the poster should be chosen while keeping the below points in consideration
The colour scheme should be strictly related to your brand and should personify your brand name.
The product/service that the poster is promoting will have its own particular colours. One must choose the colour scheme such that the final look is attractive yet soothing to the eyes.
It is best to focus on grabbing the emotions of the onlookers through the chosen design instead of desperately trying to grab attention.
Eye-catching Image
Crafting an image-rich outdoor poster is a great way to get the attention of shoppers at first glance. But, you must make sure it is neatly shot and high-res image since it will get zoomed out during outdoor poster printing. If it is low-res image, there will be a high chance it will get blurry when enlarged.
Few ideas on how to use images on outdoor posters:
Colour contrast is the MVP of outdoor poster design. You may go with a full coloured background image as the poster base and a contrasting colour for overlapping text.
If you are promoting an event, it is best to use a collage of several mini-images.
Alternatively, you may go with one big image as the base with minimal text to explain the important points. Minimal text can intrigue customers to find out more about the event or product/service. If it is going to be kept outside, you must print weatherproof posters.
Poster Material
Outdoor poster printing can be done on various materials like paper, plastic or even aluminum. The material can be determined based on your budget and after visualizing how the design will look on that material. Now, if you are sharing a message regarding a new outlet opening or changes in the store timing, a more durable poster will be the perfect option as it will last longer. Materials like plastic and cardboard are good when printing extra large posters as it is cost-effective and looks good.
Poster Size
The size of the outdoor poster influences its visibility from a greater distance. For instance, extra large posters can be overwhelming in a small place but a small poster might go unnoticed. You can choose from a variety of poster types, the most commonly used are the 6 sheet poster and 12 sheet posters. Posters are a great marketing tool which can establish your brand if it is well designed. If you are looking to print your next outdoor poster, it is best to finalize a distinct and catchy design. The criteria mentioned above can assist you to create a stunning outdoor poster.