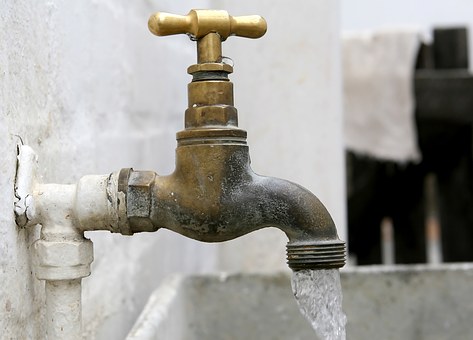 Considering purchasing property in Evanston? Remember to get the Plumbing Inspection done by a professional plumber in Evanston. Plumbers may not be among the first professionals to be hired when checking real estate for purchase, both residential and commercial. However, this is the only way to ensure that you aren't stuck with a hefty bill, fixing leaking or blocked pipes after the purchase.
It is advisable to get a plumbing inspection done by a professional plumbing service, such as the Mike's Chicago Plumbing, an Evanston based Plumber service that offers 24 hour emergency plumbing services in Evanston, Chicago. Getting such an inspection done ensures that your water and sanitation systems are functioning properly and do not need any immediate attention or for that matter, wouldn't require attention in the near future as well.
However, a prior inspection never implies that no emergency can ever creep in. This is when 24-hour services, offered by plumbers in Evanston, come to the rescue.
Issues Handled During a Plumbing Inspection
Malfunctions: An inspection ensures that there are no malfunctions in any part of the plumbing system. A malfunctioning system might land the owners in problems related to leakage, clogging, blockage and errant water meter readings.
Required Repair: An inspection also ensures that any wear and tear, as well as need for repair is identified before the problem becomes a major one, requiring heavy investment to repair. Parts of the system that are wearing out and might create a problem in near future are brought to the notice of the property owner and suggested for repair or change, as required.
Quality Checks: An inspection also makes sure of the quality of every aspect, such as pipes or fittings, etc., and will not give way to some serious problems whether in terms of health issues or architectural / interior related issues.
What to Check during the Inspection
When looking at properties in Evanston or anywhere else in Chicago, also find out about plumbers offering 24 hour plumbing services to the area. Here's a look at some important aspects to focus on during the inspection:
The Main Sewer: Plumbers in Evanston often use a sewer camera to check whether the main sewer line from the property to the city sewer is clear and unclogged. This also helps them check whether any part of the line is wearing out or damaged, and whether a clog or collapse is imminent.
Water Heaters: Based on the quality of the way, how the heater has been used and its maintenance over the years, the average water heater can last for about 10 years. It is important to remember that water heaters that provide hot water to your faucets, apart from heating the home or commercial space, tend to wear out faster. The plumber should check for corrosion and any existing or imminent damage.
Septic System: If the property has a septic tank, it is important to ensure that the entire system is functioning optimally. Any odor or standing water is a sign that there is seepage and repair work is required. Such issues should be taken care of as soon as problem; otherwise they could not only lead to health hazards but also additional complications.
Toilets, Sinks & Faucets: Leaks, drips and water flow should all be checked. The faucets should be open to their maximum limit to check for this, while toilets should be flushed to check the drainage.
Buying real estate can be a lengthy process. However, the time you spend in inspecting all aspects of the property is a worthwhile investment, given that any overlooked problem can lead to larger issues once you move in.