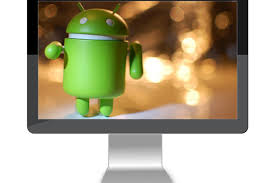 My consulting activities generally involve working with lots and lots of files. Most of the time I work with those files on my iMac or with the Mac's Windows XP partition, courtesy of VMware Fusion.
(I have file-sharing enabled for selected folders between my iMac and Windows partition.) But, sometimes I like to get away from the Mac and use my Windows Vista laptop. By keeping it in another room, it's sort of like getting a "change in scenery," which is sometimes good for my frame of mind.
Thanks to Dropbox, I am able to switch between computers with no loss of momentum, because I can access the exact same files on my laptop as I could on my iMac and its Windows partition.
All I had to do to make this work was download the Dropbox client to my iMac and to the laptop, designate a folder to upload to Dropbox, and viola: it keeps the files from that folder in sync between my iMac and Windows laptop.
My account is one of the "freemium" ones … no charge for accounts that use less than 2GB space. (I use about 1GB.)
I'm sure there are other providers of this sort of service, in addition to Dropbox. They happened to be the one I tried and I liked them well enough to not look around any further. Since it works well for me, I thought I'd share it with you in case you want to add it to your toolbox.