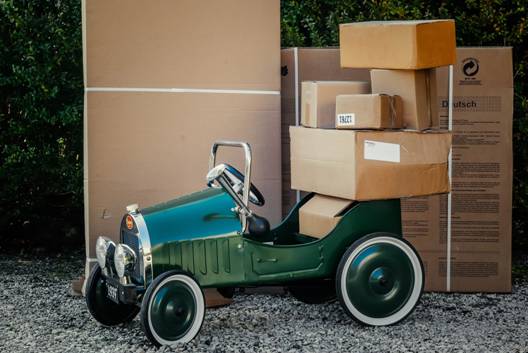 If your business is involved in shipping various kinds of items, especially delicate or fragile items, heavy items, and essential documents, then you know very well that there is a particular way of packing these items to protect them during transport. The proper protection of your items is an essential consideration, and you don't want your recipients to receive your items with any damage whatsoever. The issue is exacerbated if you are shipping outside the UK – your packages will go through a number of stops and may travel by sea, rail, air, or land, and it's even more imperative to make sure they are thoroughly protected. Here, then, is your convenient guide to shipping heavy and delicate items as well as essential documents.
Packing heavy items for shipping 
If you have a delivery which has a lot of weight, the risks are greater while it is transported. You have two risks with heavy items: either the handler will get injured, or the object itself will get damaged, and you certainly don't want that. First, to prepare and pack your heavy item for shipping, you should invest in sturdy packing boxes and packing tape. Once you place your object inside the box or container, make sure to fill the space properly. The experts recommend that you fill the space until the top of the box or container so that the item's movement will be limited. Also, wrap tape around the item to prevent scuffing. If you are shipping heavy items such as glassware or electronics, you can also make use of boxes which are lined with foam for extra safety and protection.
Packing delicate items for shipping
Fragile or delicate items are especially susceptible to damage during transport, so one of the best things you could do is to wrap each piece individually in bubble wrap. You can also add more protection by filling the space with other packing materials such as paper, packing peanuts or chips, or bubble wrap. Also, if you are sending several delicate items, make use of stretch wrap, so they are all bound together, and there is less risk of damage. Of course, you should note that the item is fragile on the box or post a 'Fragile' sticker on the outside of the box.
Packing essential documents for shipping
Essential documents also need adequate protection when you are shipping them, either in the UK or overseas, and for this, you can make use of a rigid envelope (it's better if it's padded), a cardboard envelope, or white postal boxes made of cardboard as well. You can go further and send the package through signed and tracked delivery via Royal Mail so that you have enhanced assurance that it will not get lost or damaged. It's also a good idea to use a labelling machine, so the recipient's address is extra clear.
By making sure to pack your items right, you can have extra peace of mind and confidence knowing that your items will reach their final destination in good shape.
Image attributed to Pixabay.com