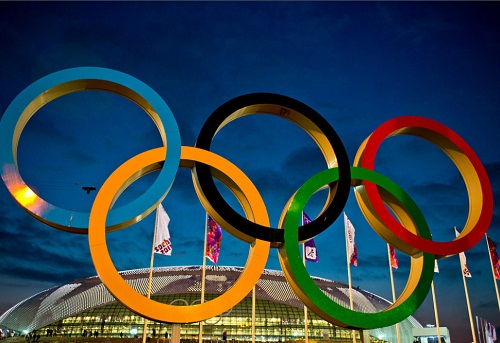 The Olympics are in full swing, with many wanting to recreate the fun and hone their competitive spirit at home. We look at some of the best sports themed games you can play at home and on the go, including the challenges of online casino games to boot – in app form.

Virtua Tennis Challenge
Last of the Virtua tennis series and released in 2012, this has more recently been adapted for mobile format, operating on iOS and Android. The Virtua franchise from Sega (including Virtua Cop, Virtua Fighter, Virtua Striker, and various other Fighter spinoffs) has pioneering graphics based on 3D modelling, to give lifelike character movement to game play. Choose from fifty virtual players, in a fictional tournament around eighteen venues, to become the world no1. You can even choose surface – grass, hard, or clay – and from different modes including multiplayer, tournament and exhibition. Choose from either a virtual controller or swipe function to play, and adapt your moves to the player's style.
Archery Master 3D
Promising an ultra-realistic archery experience, this offers easy to master, player-intuitive controls and impressive, sweeping graphics. Work through four environments including desert and forest, aiming at targets of varying distances. Earn coins, upgrades and more advanced archery equipment as you progress. Challenging Olympic archery champions through a hundred plus levels in normal mode, it has a n option to compete worldwide with real life players one on one. It has a PEGI age rating of three, too, so is one for all age groups (depending on their skill set!)
Red Flush Online Poker
There are many who argue poker should be an Olympic sport, so if you want something a little different, why not try competing against luck, and the hardest opponent, yourself. Rapidly expanding into the mobile gaming market are online slot and casino games, with different themed games as well as the usual suspects of Blackjack, roulette and poker. The latter takes the most concentration and can offer a challenging experience with big rewards, not just the prestige of winning a tournament. You can also claim your new player welcome bonus at Red Flush Casino, and make the pennies go a bit further.
FIFA 16 Ultimate Team
One of the most popular sports apps available to mobile, this comes free with the option of in-app purchases. Collect points by playing, to build your ultimate dream team, from a database of now over ten thousand players from over five hundred teams. That will mean you will need up to 1.5GB of free space to download onto your device, though. The game of course entails realistic football game play, and enables you to trade in players, adapt team formation and style and even the kits. Alternatively, there is a game simulation option where you take on the manager role to influence form the side-lines.
Super Stickman Golf 3
Instead of a faithful golf game, why not turn the experience on its head with a physics-puzzle complicating factor and make it more interesting? Available on iOS and Android, this is a new release from July 2016, playable in race mode or turn-based format and against players worldwide. Expect to be hampered by such obstacles as sticky playing terrain, moving objects, water and other hazards. Work your way through one of 180 different holes over twenty new very dynamic golf courses. Unlock over fifty achievements to add to various player avatars and even hats that change game play.