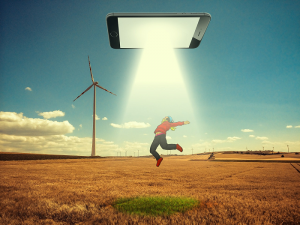 I had not planned on blogging again until Monday or Tuesday but just found out that VMware now has its own blog:
Team Fusion
Several of you will find this blog to be very interesting, since, like me, you have multiple operating systems. I personally know of no better way to run Windows than to run it as a virtual machine on my iMac using VMware Fusion.
The blog's sidebar notes that the purpose of the blog is
A blog about virtualization on the Mac platform, and how it's changing the way people interact with their Macs, PCs, and more.
From the team that brought you VMware Fusion, the most seamless way to run Windows on your Mac.
They already have several great articles up, including a demo video which is to be followed by others. Look for this to be a great how-to resource.
I also learned from their blog that VMware Fusion was named an "Editor's Pick Best of 2007″ by Amazon.com … that is impressive.
Regular readers know that I am personally impressed with VMware Fusion, and consider it one of my best software purchases, ever. Clearly I am not alone in that view.
I have already subscribed this great new blog, and encourage you to do so as well.