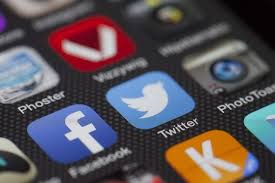 As a member of the Apple Developer Program I have access to a beta version of the 4.2 operating system for iPad. I installed the beta last night and thought I'd give a quick summary of my impressions.
I also thought I'd highlight a few of the apps that I have found to be most useful and/or entertaining.
Probably the most publicized new feature of iOS 4.2 is multitasking. It seems to me to be implemented very well.
For example, I can listen to tunes via the iPod app while processing email in the email app. And one of my favorite apps, Dropbox, can download in the background while I am working or playing in other apps.
For apps for which multitasking does not make sense, like the photo app, the apps still remember their state from one launch to the next. So, when I go into the photo app and select a picture for viewing, and then go to another app, the next time I open the photo app, it opens to that picture. In the previous versions it would always open to the photo home screen, which shows thumbnails of all photos. I personally like this.
This is a nice feature for most apps, but it is not so great for all apps. For example, with the built-in YouTube app, it opens to the last page I viewed, but it does not refresh it.
So, when that page is my own channel and I view it to see what the view count is for my uploads, I am viewing the count from the last time the page was updated: it does not automatically refresh, since it just remembers the state from the last time. To overcome this, I just select another YouTube page, and then reselect the one I want, forcing a refresh. A minor inconvenience but not a big deal.
I'd say that, all in all, the multitasking works very well and is well thought-out.
Another new feature with iOS 4.2 is folders. I love how this is implemented. The only use I have made of it so far is with my news sources, but it was so easy to set up and it is a great space saver. To create a folder, I just dragged my USA Today app on top of my Huffington Post app, and the system automatically created a folder called News, and put both of these apps into it.
To add more apps to the folder, such as my NYT and Bloomberg apps, I just drug them into the folder (that is, on top of the folder image) and it added them. With this feature, I can access all of my favorite apps from the home page.
The update also comes with a new app, Apple's Game Center, which I haven't really tried out because I'm not big on games. But, this will no doubt be a popular feature for many.
I've already mentioned a few of my favorite apps. A few others are
Flipboard, one of the neatest apps I've ever seen. It has even been featured in the USA Today. Basically it takes your Twitter and Facebook feeds and formats them into a newspaper-like style.
Portions of articles that are referenced in the tweets or in Facebook are shown, so you can see if you want to click through or not. The app also includes photo feeds and is the best photo's-of-the-day resource I've seen. (So many fantastic photos from around the world … if the app had nothing else, I'd use for this.)
It also has a viewing section for popular tech stories, and you can add your individual feeds to it if desired (or even a category, such as 'health').
Osfoora is the best Twitter client I've found.
Instapaper is probably my most used iPad app. It formats web pages into a very readable format, getting rid of most ads and sidebar information. I use this for all long articles and many that are not that long but that are just ugly to look at (text to small or too big, for example).
I have a Read Later button in my browser toolbar, and just click it to save it to Instapaper. I then read the articles at my leisure. Note that many iPad apps have built-in support for saving to Instapaper. Very handy.
Evernote, like Instapaper, is great for storing information that you want to access later. You can store PDFs in it, web articles, and you can write your own notes. At the bottom of this article, you will see a "Remember" button, and if you click on it, it will save this article to your Evernote account. (If you don't have an Evernote account, you will be presented with an opportunity to set one up … there are free and premium models to choose from.)
As of this writing, my implementation of this article-saving feature is imperfect: it includes sidebar information and comments, instead of just the plain article, but you can remove all of the extra information through editing. I may also add a button for saving to Instapaper.
Reeder for iPad is a great RSS feed reader that integrates with my Google Reader account.
Amazon Kindle for iPad is an app I use extensively. I read a lot and the Kindle app suits my needs just fine. I also use the iBooks app a bit, but Amazon's selection of over 700,000 includes just about all the books I am looking for … Apple still has some growing to do in this area. One area where iBooks beats the Kindle app is for reading PDFs. It will also read ebooks that are in the ePub format.
I also use the built-in email and Safari (browser) apps extensively. I do over 90% of my email processing, browsing, Twittering, Facebooking, and reading on my iPad.
I'm not exactly sure when the 4.2 update is going to become publicly available, but it should be pretty soon.