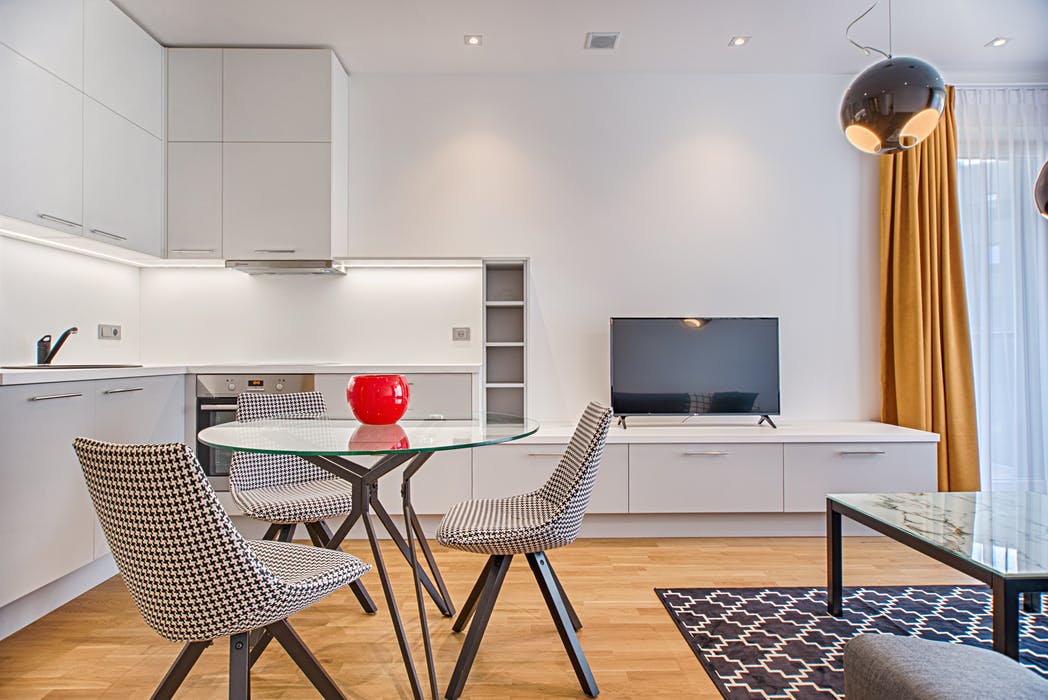 Have you thought much about what your dream home looks like? Some people already have the perfect image in their mind, down to every single detail. However, this isn't the case for everyone. More often than not, people start to look for advice and other tips on how they can better their home. What type of renovations should they do? Will they be long-lasting? Will it affect the value of the home? At the end of the day, you need to be happy with the space that you live in, considering that it is your home. Thus, in order to be one step closer to reaching your dream home, here are 8 renovation tips that you can keep in mind.
Budget
No renovation is free of charge, so you must first determine what the budget you are able to work with is. How much money are you able to spare on renovating your home? Remember to consider your monthly income, and even whether or not you will take some funds out of your current savings account for it. Furthermore, this is something that you should to save for moving forward. Set aside a certain amount from every single paycheque, once your bills and other responsibilities are all paid for. There is no point in going into debt for something that should be a fun endeavor to better your life at home, not make it more stressful.
The exterior
The exterior of your home is just as important as the interior. Imagine what would happen if your roof starts to leak, or if the sides of your house are so flimsy that even the smallest storm could wreak havoc on it. Thus, in this case, you should consult the experts and consider what the best possible choice you have for home materials. For instance, if you choose vinyl siding for your home exterior, you are also using a weatherproof material that is more durable, low maintenance, and even affordable. You can learn more about the benefits of using vinyl siding by doing further research on it. You must also consider the color scheme of your home, what your windows and doors will look like, and even what material you will use for the roof. Remember, you don't want any rain to get inside your home as a result of you not taking enough precaution at the very beginning.
Repair existing features
Before you start considering how you will extend your home, you should make a point of repairing anything that needs to be fixed. Is your basement prone to being damp and producing mold? Is there anything that often gets clogged? How well do all of the appliances throughout your home function? You don't want even the slightest possibility for termites or any other problems for that matter, so you should repair damages as they happen, and not weeks or months down the line.
Future plans
When it's time to consider how you want your home to look in the future, you need to consider what your plans are for extending it. What room do you want to renovate and change? Moreover, how long will it take? If there is a chance that it takes several months to alter the spaces within your house, you will have to look for another place of accommodation for a short while, especially if the entire place will be under construction.
Using the layout and space
If you choose to not renovate your home by extending it, you can still use the existing layout and space to your advantage by adding to it. As one example, you could choose to add in a room divider to an area that you think is too big. You could even incorporate something extra around the nooks and crannies of your home. Have you ever thought about using the side and bottom portion of staircase as storage space? You could carve out the space on the side, while doing these types of changes allows you to use everything that you have at your disposal.
Eco-friendly home
If you could renovate your home in such a way that you save money and it's also eco-friendly, why wouldn't you? Every single day, people consume too much energy. It's not good for the environment or for the monthly bill that you have to pay at the end of each month. Instead, there are certain changes, that could be either big or tiny, that can help your home. How much energy do your appliances currently consume, and could you purchase others that are more efficient? You could get into the habit of using more solar paneled equipment, switch all of the light bulbs in your home to something more efficient, and so on. No one said that the renovation within your home has to change the entire look of the space.
Call the professionals
It's important not to forget that the professionals are there for a reason. If you want to start extending a certain portion of your house, you shouldn't take it upon yourself to pick up a hammer and start tearing down the walls. Call the home design and remodeling experts that have all of the necessary equipment and expertise and that can do it properly. What is the point of embarking on a home renovation trip that ends with you ruining your space? 
Don't rush
When you start to rush, everything will turn upside down,and the end result will not be of high quality. What is the point of doing that? Your home renovation will not be completed overnight, or even as quickly as you think. If you want it to be done right and properly, you should take your time. Moreover, the very idea of what you want to do to it will take you some time to consider. Do your research, look at online magazines and sources for inspiration, but also don't forget to have fun with your home. After all, it is your space and no one else's.
Your dream home is the place that you feel most comfortable. You are happy with the way it looks and as a result the type of mood that it inspires as well. Remember, when it comes to renovation, there is no need to do everything within the span of a few weeks or even months. Your ideal space will be the result of several months if not even years' worth of work.