How did Daryl Katz become one of the wealthiest men in Canada? He wasn't born into wealth. The self-made billionaire's father was a pharmacist who, by all reports, was more interested in being of service to his neighbors than in making money. Katz, who is perhaps best known as the owner of the Edmonton Oilers, parlayed his father's modest drug stores into a chain that recently sold for $3 billion. Here's how he did it.
He Got a Great Education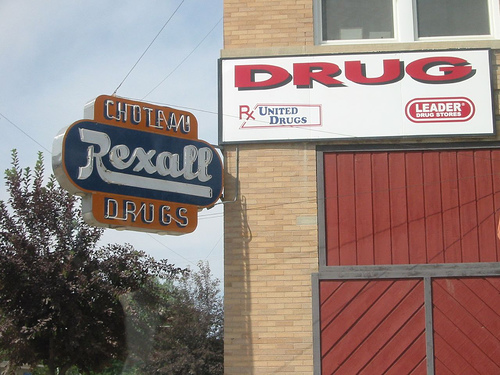 Image via Flickr by Bill on Capitol Hill
Katz grew up in his father's drugstore but decided to study law in college. He got his Doctor of Jurisprudence degree from the University of Alberta, worked in a law firm, and then spent some time in private practice as an attorney before coming back to the drugstore business.
He Started in an Industry He Knew
When Katz turned his attention to business, he partnered with his father in the industry he'd grown up around. The father and son team started by acquiring the Canadian rights to the Medicine Shoppe chain for $300,000 and opened their first store under that name in 1992. They later formed The Katz Group and kept their activities focused in the drugstore business. The group acquired rights to Snyders, Pharma Plus, and other chains.
He Persevered When Things Were Dark
The Snyders chain failed in the United States and filed for bankruptcy in 2003, selling its remaining 25 stores to Walgreens. That didn't dampen Katz's enthusiasm for the industry at all, and he went on to build an empire around the Rexall brand. In 2012, Katz sold his Medicine Shoppe and other stores to the McKesson Corporation for over $1 billion but kept the Rexall chain for four more years.
He Knew When to Walk Away
Recently, Katz sold the Rexall brand to McKesson as well. The pharmaceutical industry is changing, and it's hard to compete with companies like McKesson that handle manufacturing, distribution, and retail operations. Katz didn't see his company, which was strictly a retail operation, expanding into manufacturing and distribution, so selling to an industry giant made sense for the stores. The sale brought Katz another $3 billion.
He Keeps Growing and Changing
Selling the Rexall chain freed up Katz's time and resources so he could devote himself to a new industry that has captured his attention. Katz bought his hometown hockey team, the Edmonton Oilers, and has expanded his activities in the sports and entertainment field. He's built an arena and is now getting involved in Hollywood film production. Katz may have made his fortune in an industry he knew well, but the business and management skills he acquired there can apply in any field, and he will no doubt be giving his competition a run for their money in this new enterprise.
Darryl Katz is a self-made billionaire whose life story demonstrates the value of perseverance and commitment to growth. In just 25 years, his Katz Group transformed a handful of drug stores into an empire worth billions of dollars. His story is an inspiration.